13 October 2015
|
Swedish tools maker, Sievert AB, has a new range of Turbojet Swivel Torches to make soldering easier for engineers.
​They are 50% lighter than the previous models and the new burners can swivel making them more flexible for users. The rotating cyclone flame wraps itself around the pipe, providing extremely even heat distribution. Together with a built-in pressure regulator, the new Turbojet is suitable for brazing and soldering.
​The new Turbojet comes in two models; standard, with a single cyclone burner and Turbojet Twin, with a twin burner. Both are fitted with swivel fastenings, enabling rotation of the burner through 360 degrees. Turbojet twin has an extra swivel point, enabling rotation of the flame to fit the work-piece.
High performance cyclone flame
​Sievert Turbojet features a built-in regulator, adjustable to 3.5 bar, providing high performance while the cyclone flame remains compact and stable. This combination suits the new Turbojet well to both brazing and soldering of different metals and pipe with diameters up to 25 millimetres (1 inch).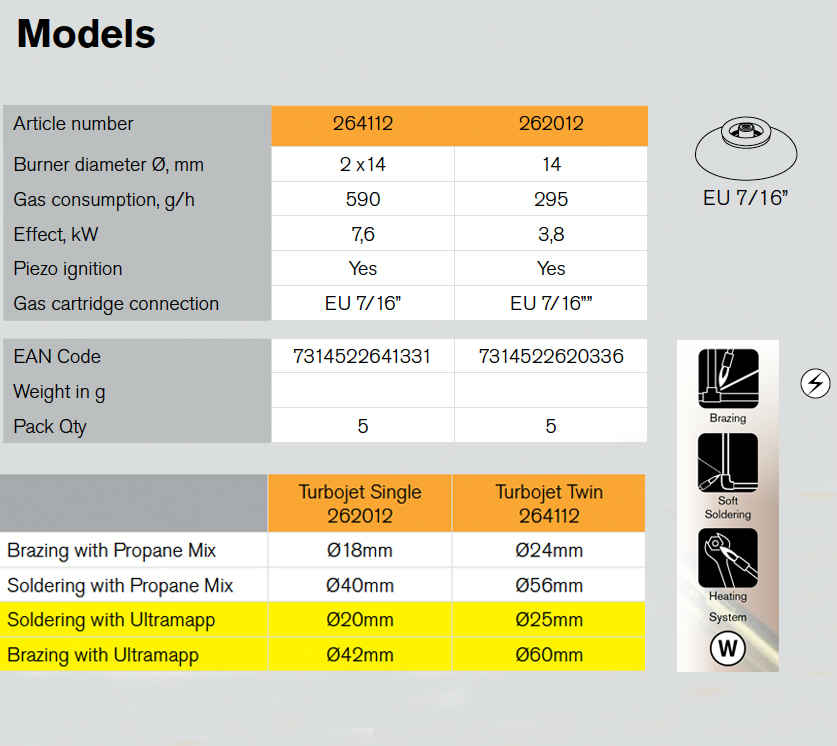 Free hands
Turbojet is designed for hands-free work and placed beside the work-piece to be heated. The revolving cyclone burner simplifies focusing the flame prior to soldering, giving the user free hands to perform their work.
For more information, please contact:
Melvyn Baumber, General Manager
Email:
[email protected]
Mob: +44 (0) 7801 292 110
Tel: +44 (0) 121 506 1818
Content continues after advertisements