01 July 2020
|
01/07/2020
WOLSELEY
Wolseley fully reopened all of its UK trade counters from July 1. The company had been supporting installers throughout the pandemic by operating an order and collect service for essential maintenance, and had been reopening trade counter doors on a phased basis since June.
Weekday opening hours also returned to pre-COVID opening hours, Monday to Friday 7:30am to 5.00pm. Branches will remain closed on Saturdays for the time being.
To ensure customers and colleagues are safe whilst visiting trade counters, Wolseley has implemented a number of safety measures which include hand sanitiser stations, screens at the counter, a limit on the number of installers allowed at the trade counter at one time and also eradicating the need to sign on glass for goods.
Where possible, installers are encouraged to order before visiting a local branch, either via the Wolseley website or by calling the branch directly.
In addition to reopening trade counters, Wolseley has produced a number of helpful guides to help and support installers return to work. The guides cover items including assessing legionella and providing solutions, new guidance for tradespeople to follow and also how to manage their Wolseley account online. All of these guides are available to installers from their local branch. Installers are advised to speak to their branch manager for more details.
Richard Harvey, Commercial Director for Plumbing and Heating at Wolseley, said: "We are delighted to welcome installers back into our branches. Wolseley is committed to supporting the trade in getting back to work and installers can be very confident that our branches are a safe environment to collect their materials and supplies."
Installers can still manage their account, check stock availability and place future orders at www.wolseley.co.uk

27/05/2020
WILLIAMS REFRIGERATION
Williams Refrigeration has reported increased demand from hospitals for its specialist range of pharmaceutical coldrooms.
The coldrooms are constructed of modular panels, making them flexible in terms of design. For added protection they can also be connected to remote monitoring systems.
Garry Allitt, National Sales Manager for Williams, said: "We've installed units all over the country – from Fife to Weston Super Mare."
Pharmaceutical coldrooms require a variety of specialist features, with temperature control being absolutely critical. Typically the range will be 2°C to 8°C, but it may be outside this range, depending on the requirements of the contents. "We can accommodate different temperatures to suit the application, and we can adjust the temperature if the requirements change at any time," says Allitt.
The value of pharmaceuticals can be high. Allitt said: "We recently installed a pharmacy coldroom that was just 2.5m by 2.5m, and the value of the contents, when it was only half full, was £300,000.''
Most pharmaceutical coldrooms will have a 100% backup system – in other words, two identical refrigeration systems, one working and one on standby. Allitt explained: "There will always be a 'belt and braces' backup system, but sometimes the specification will be different. For example, at Darlington Memorial Hospital we installed two independent systems, each designed for a minimum 60% refrigeration duty. Either individual system would be able to maintain product temperature for long enough to ensure the both systems were up and running again."
Constructed using foam insulation with zero ODP (Ozone Depletion Potential), the coldroom's panels are fully camlocked; wall to wall, wall to ceiling and wall to floor. They are securely foamed into tongue and groove joints for a tight-locking, stable structure, eliminating the risk of ice build-up in joints and ensuring the integrity of the thermal envelope.
The control panel features visual and audible high and low temperature alarms. In addition, it can be connected to BMS or other remote monitoring packages that can send alerts to managers and engineers, both on-and off-site, to ensure any issue is quickly dealt with.
www.williams-refrigeration.co.uk

26/05/2020
FEA
As the foodservice industry plans for easing of lockdown, the Foodservice Equipment Association (FEA) warns appliances will need some TLC.
The FEA has published a guide to recommissioning equipment. Called Recommissioning Foodservice Equipment After Prolonged Closure, it lists some of the key points to consider to ensure that commercial catering equipment is working safely and efficiently.
This new publication follows on from the FEA guide to decommissioning equipment, which was published as the lockdown began. "Foodservice operators are making plans for life after the lifting of restrictions," says John Whitehouse, chair of FEA. "This guide will help them protect their appliances, hopefully avoiding any nastyequipment-related surprises when they start opening up."
The advice covers a variety of specific areas, including refrigeration. It also gives general pointers and tips that apply to the kitchen as a whole. It is available to download from the Covid-19 section of the FEA website, which is accessed via the information tab on the home page .

21/05/2020
AGGREKO
Aggreko expects cold storage spaces to exceed capacity as a result of higher seasonal temperatures and reduced product demand due to the COVID-19 crisis.
The temporary power and temperature solutions specialist is encouraging food and beverage companies to plan ahead and prevent a situation where cooling systems may struggle to meet rising demand.
"Ensuring enough cold storage space remains a concern, especially in light of the COVID-19 pandemic," says Matt Watson, Temperature Control Specialist at Aggreko. "Restaurant and hotel closures have resulted in less demand for certain food products, so these goods are remaining in rapidly filling chill/cold stores. As such, more temporary chill/cold storage capacity may be required at a national level if we are to ensure the country's infrastructure is not overwhelmed.
"I believe top-up or add-in solutions that provide additional cooling capacity will be increasingly in demand in the coming months. Also, companies are going to need solutions that can work alongside existing installed infrastructure to reduce temperature back to required store temperatures.
"With the likes of Make UK recently advising that the situation is only likely to get worse before it gets better, we'd encourage companies to start procuring these solutions sooner rather than later."
Aggreko says its rapid response team enables equipment to be delivered and set up within hours. Additionally, the company's experienced engineering team can visit locations to design and install bespoke package with minimal disruption.
21/05/2020
Elta Group and FMA
A leading ventilation specialist has urged businesses to consider the role that ventilation can play in maximising the health and safety of employees as they return to work.
Alan Macklin, Technical Director at Elta Group and Chairman of the Fan Manufacturer's Association (FMA), has drawn attention to the critical role that ventilation will play as the UK begins transitioning out of lockdown. With many workspaces having been unoccupied for a prolonged period of time, guidance has been issued by the American Society of Heating, Refrigerating and Air-Conditioning Engineers (ASHRAE) on how to optimise ventilation as buildings reopen .
Recommendations include to purge ventilate for two hours before and after occupancy, and to maintain trickle ventilation even when the building is not occupied i.e. overnight. As many systems have been inactive for several months, a thorough and strategic approach must be adopted to ensure the health and safety of employees.
Macklin said: "For several years, there has been a focus on increasing the energy efficiency of commercial spaces. While this is understandable and important in its own right, it has all-too-often been at the expense of both building and occupant health, with increasingly air-tight structures leading to a reduction in indoor air quality (IAQ).
"Following the devastating impact of the COVID-19 crisis, there must now be a focus on health and good IAQ in workspaces. By following the guidance on how to use ventilation systems effectively after a period of inactivity, businesses can contribute to a healthier working environment for employees."
Ongoing research into the transmission of COVID-19 has highlighted another facet of indoor air that could impact occupant health – relative humidity levels. That's because alongside a number of health concerns, such as asthma or skin irritation, evidence suggests that dry indoor air can result in higher rates of infection transmission.
Macklin added: "Finding the optimum relative humidity level can be challenging, because if it goes too far the other way and air is too humid, it can cause health problems of its own. Research into this area has been accelerated as a result of the coronavirus, and there is currently a general consensus that between 40-60% humidity is optimum for occupant health.
"It's important to stress that we still don't know enough about the virus to make definitive recommendations. However, the pause in activity necessitated by the lockdown has presented us with the opportunity to re-set our ventilation priorities, and gear it towards optimising the health of both the structure and its occupants. By adopting a measured approach to the re-opening of buildings, and using ventilation systems effectively, we can ensure that our air is as safe and healthy as possible."
For more information, visit: https://eltagroup.com/
19/05/2020
BESA
'Smoke and mirrors' is being used to drive demand for particular technologies in the COVID-19 crisis, according to the chair of an influential industry group.
Nathan Wood from the Building Engineering Services Association (BESA) said there were a lot of false claims being made for different technologies with the potential to help tackle the transmission of the Covid-19 virus.
He said there would be greater chance of success if more technology providers collaborated to produce full system solutions.
"We really need to cut out the BS," said Wood, who is chair of BESA's Health & Wellbeing in Buildings group. "Rebranding an old product and giving it a new filter is not innovation. There is a lot of responsibility on the HVAC sector at the moment and we have to be careful about what claims are being made."
He said that people were spending an average of 90% of their time indoors before the pandemic struck – and estimated that figure could well now be as high as 98% (mostly at home) placing even more pressure on the industry to deliver robust indoor air quality (IAQ) solutions.
Airflow
There is more to this than simply getting the right amount of air into a room," Wood told a BESA Covid-19 update webinar. "The direction of the airflow is critical for IAQ." He added that employers needed to give more thought to employees' working conditions at home.
"If you ask someone to work from home that doesn't mean you can then just forget about your responsibility for their health and wellbeing," he said.
Peter Dyment of filter manufacturer Camfil told the webinar that there was "lots of misinformation doing the rounds". This included a claim that HEPA filters were not capable of capturing Covid-19 particles, which he said was "categorically untrue".
The virus particles measure between 0.12 and 0.16 microns, which is well within the HEPA range – and the droplets inside which they are transmitted are even larger. He also advised the industry to make sure it was only using filters that were tested to the relevant industry standards.
Hillary Spicer of E-CO added that ultra-violet technology could play an important part in neutralising virus particles in the airstream. He said it was routinely fitted to air conditioning and ventilation systems in the US, but most of Europe had been "slow and backward" in the adoption of this approach.
"There is no silver bullet – in many cases you will need to combine technologies to get the right outcome," he told the BESA webinar.
18/05/2020
STAR REFRIGERATION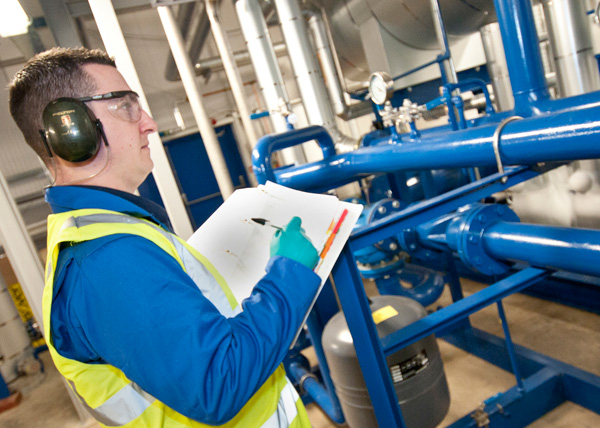 Star Refrigeration is urging customers to ensure plant and equipment remains legally compliant during the coronavirus pandemic.

Star is advising customers that it is crucial to consider ongoing legislation relating to the safe operation of refrigeration and HVAC equipment. The Health & Safety Executive (HSE) recently stipulated the need for duty holders to remain compliant with regulations during the COVID-19 lockdown.

In line with government guidance, Star is carrying out vital service work for existing customers, to ensure continuity and compliance with refrigeration industry regulations. Star is also providing critical repair and maintenance services to essential industries during the COVID-19 pandemic.

Star Refrigeration Operations Director James Ward said: "We are continuing to undertake all essential maintenance work to ensure the smooth running of equipment and compliance with HSE regulations. Despite the current circumstances, it is important that plant operators continue to meet ongoing legal requirements.

"Star is committed to carrying out the necessary inspections and taking corrective actions to support our customers and provide continuity throughout this challenging time."

Star's nationwide refrigeration engineering team is continuing to operate in order to provide an essential support service for food production, processing, storage and distribution. Throughout the lockdown, Star has also provided critical repair and maintenance for cooling systems in key industries, including healthcare and IT/communication.

18/05/2020
BESA
The Building Engineering Services Association (BESA) has warned that there could be another surge in mental health problems across the construction and building engineering sectors as more sites and buildings re-open.
It said Mental Health Awareness Week was an opportunity for firms to take a proactive approach to assessing the mental health and wellbeing of all employees to avoid "a ticking time bomb of cases". Many operatives are nervous about their safety on site and in buildings that may have been locked down for weeks.
A YouGov poll for the Chartered Institute of Personnel and Development (CIPD) found that 44% of UK workers were feeling anxious about the prospect of going back to work because of the health risks posed by Covid-19. 31% are anxious about commuting – a figure that jumps to 52% in London.
This also follows the revelation from a CBI webinar that for every person who has died during the COVID-19 pandemic, six more were suffering intense grief and had not been able to grieve properly because of social distancing measures.
Sobering
"We have all been affected during this traumatic time," said BESA chief executive David Frise. "These sobering statistics are why it is important that this week we recognise that the pandemic is not just a health and economic crisis, but also a human one.
"Everybody's lives have been turned upside down. We know in normal times that mental health issues affect one in four adults and suicide is the leading cause of death of males under 50. That puts our heavily male dominated industry particularly at risk."
Between 2011 and 2015, more than 1,400 construction workers died by suicide and research from the Chartered Institute of Building (CIOB) suggests almost a quarter of all people employed in the industry have considered taking their own lives at some point. 97% of respondents to a recent CIOB survey of 2,000 construction workers had experienced some level of work-related stress.
Earlier in the lockdown, 41% of respondents to a poll of carried out by BESA said their mental health was worse than normal as a result of the Covid-19 restrictions – including 5% who said it was much worse.
"We need to treat mental health with the same seriousness as physical health," said Emily Pearson, managing director of the mental health in the workplace organisation Our Minds Work.
Speaking during a BESA webinar, she said that mental health "can kill," and that action should be taken "if someone is having significant problems – just as you would if they had broken their leg".
BESA also called for more attention to be paid to the impact of stress on business owners. It carried out an industry survey last year with the ECA, which found that nine out of 10 across construction were suffering a range of mental health issues due to payment abuse and other business pressures.
"Employers in our sector were already severely strained before the pandemic," said Mr Frise. "It is lonely at the top. Running a business, especially a small business, can be a really stressful experience."

15/05/2020
BESA
The Building Engineering Services Association (BESA) has welcomed the government's announcement of further support for businesses provided by a Trade Credit Insurance guarantee of business-to-business transactions.
Economic Secretary to the Treasury John Glen announced that businesses with supply chains that rely on Trade Credit Insurance and are experiencing difficulties maintaining cover because of the current COVID-19 crisis will received support in the form of a temporary government backed guarantee. This will help to maintain most insurance coverage across the market.
Trade Credit Insurance provides cover to hundreds of thousands of business-to-business transactions, particularly in non-service sectors, such as manufacturing and construction. It insures suppliers against the possibility of another party defaulting on payment. This gives businesses the confidence to trade with one another. However, because of the current crisis businesses are struggling to pay bills and risk having credit insurance withdrawn or their premiums increasing to unaffordable levels.
Small Business Minister Paul Scully, who recently appeared as a guest on the BESA COVID-19 webinar, said: "Giving businesses the confidence to continue trading is vital to seeing us through this crisis. This guarantee will be essential as we seek to reopen new sectors of the economy and get the UK back to work in a way that is safe for everyone."
BESA members could benefit substantially from the announcement according to the Association's Director of Legal & Commercial Debbie Petford: "The government's Trade Credit Insurance guarantee is a positive move that should protect both businesses and customers from defaulting on their payments."

11/05/2020
BESA
The way the construction industry has responded to the coronavirus crisis shows it is capable of making the changes it must to improve building safety and quality, according to Dame Judith Hackitt.
The chair of the Independent Review of Building Regulations and Fire Safety commissioned by the government in the wake of the Grenfell fire disaster said the sector had demonstrated it was "capable of massive change at pace" and had been able to dump old practices quickly "without compromising safety or quality".
Dame Judith was the guest presenter on the latest COVID-19 update webinar hosted by the Building Engineering Services Association (BESA) where she reiterated her warning to the industry that "change is coming" and that the timetable for a new regulatory regime would not be derailed by the current crisis.
She urged everyone to emulate the methods used to deliver vital projects for the NHS and other essential services where "collaboration and co-operation replaced fragmentation and adversarial behaviour".
However, Dame Judith added that there was still a widespread lack of leadership across the sector and too many people waiting to be told what to do despite the fact that the new regulatory regime would be retrospective.
Accountable
"Some people have stood up to be counted and are doing the right thing, but not nearly enough…if you have continued building in the same old way you will be held accountable," she told the webinar chaired by BESA chief executive David Frise.
The industry should be acting now to rebuild confidence with the financial and insurance markets, which she said were now alerted to poor practices that increase risk in construction projects. She added that the industry should also be seeking to regain the trust of the general public after the Grenfell Tower disaster as many people now felt unsafe in their own homes.
She said she was optimistic about the future because there was a "groundswell of opinion that the industry needed to change, which is making my job easier."
"Some companies are already changing….others are waiting to have their collar felt by the Regulator…but it is the best companies who are already getting on with it."
She added that competence and accreditation would play an increasingly crucial part in industry reform.
"A lot of people simply don't properly understand some of the features of buildings," she told the BESA webinar. "There are people who cut corners blatantly to save money because they can get away with it, but others simply lack competence. Sprinklers are no use at all if they are not installed properly."
She said the Health & Safety Executive (HSE) would have improved resources to enforce compliance with regulations, which will give greater prominence to the Competent Person Schemes developed by the industry.
BESA is currently enhancing its schemes in readiness for the new regulatory environment including the Competence Assessment Scheme (CAS) it uses to assess the technical and commercial professionalism of companies who apply for membership.
"There will now be a greater emphasis on whether companies have the technical competence and resources to carry out building services work," explained David Frise.
Another part of industry reform could involve the return of the Clerk of Works to oversee projects and ensure promises and records were kept. However, Dame Judith claimed this was not a return to "the way things were done in the past", but a new role fit for the 21st Century.
"It is a quality control job and there are a lot of people from different professions who could take it on."
The industry should also be making up ground in adopting digital methods as she sees data management as a vital part of ensuring buildings are designed, managed and operated correctly. However, she said that BIM was "not the whole answer" because simply telling residents to look at a BIM model would not help them understand the health and safety features of their building.
For more information about BESA's daily COViD-19 update webinars go to: www.theBESA.com/covid19

05/05/2020
CHILLVENTA 2020
The organisers of Chillventa 2020, due to take place in Germany in October, are calling for feedback from exhibitors and potential visitors as they consider the possibility that the event may not be able to go ahead as planned due to the coronavirus pandemic.
Chillventa is scheduled for October 15-17 in Nuremberg but more than 460 exhibitions have been cancelled to date in Germany, including around 20 at the NürnbergMesse venue.
The current aim is for exhibitions in Germany to resume from September, but it is felt that, even if that happens, Chillventa may have a more national than international focus.
Petra Wolf, who recently assumed responsibility for Chillventa as a Member of the NürnbergMesse Management Board, said: "Due to the Covid-19 pandemic, we are confronted with major, unprecedented challenges, which are requiring us to make new and difficult decisions every day, and not only as trade fair organisers. We are currently experiencing great uncertainty and we are constantly hearing questions from many sectors about how, when, and whether events can be held. Here in Bavaria, large events have been banned until the end of August. As you can imagine, this is a matter of serious concern for us and our customers, especially when it comes to autumn events like Chillventa. Nevertheless, Chillventa continues to develop at a very good level. As of today (May 4), more than 800 exhibitors from around the world have committed to participate: That is the same level as at the same time in 2018. That is a great sign in these difficult times.
"We are unable to tell what will happen next, but we hope very much that we can hold trade fairs again in September. As industry and communication platforms, trade fairs in particular will be essential for quickly and sustainably reopening and growing the economy in the autumn. We quickly grasped the importance of talking with our customers and holding intensive discussions with them. We communicate closely with our highly dedicated Chillventa Advisory Board, as well as many Chillventa exhibitors, associations, and institutions. This gives us a nuanced sense of sentiment in the industry.
"Together with our Chillventa Advisory Board, we quickly agreed that it is essential to ask all our customers, including both exhibitors and visitors, for their opinions. The Exhibition Advisory Board is composed of exhibiting companies and institutions and is a representative cross section of the entire industry in all segments of Chillventa. In addition, of course, we are in close communication with our subsidiaries in Brazil, China, India, Italy, North America and Austria, as well as our exceptionally large international network of more than 100 representatives around the world. This too gives us a very good and regular sense of what our exhibitors and trade visitors are thinking."
"We will contact all registered exhibitors and visitors of Chillventa 2018 and ask them what they think. In the coming weeks, we will ask our customers to answer our questions about holding Chillventa. We would appreciate it if your readers would participate in the survey as well (see below).
"Together with the Chillventa Advisory Board, we have given thought to the question of how we think Chillventa can proceed. We will not hold an event against the wishes of the industry, but only with and for the community. The results will serve as a gauge for our decisions related to Chillventa, which we will make in consultation with our Advisory Board in the best interests of the refrigeration, air conditioning, ventilation and heat pump community."
"The Chillventa to be held in October 2020 will certainly be different from what we are accustomed to. The worldwide travel restrictions could possibly still be in effect in the autumn. In all probability, Chillventa will be considerably more national in terms of both exhibitors and visitors. Moreover, we will need to get used to keeping physical distance and wearing mouth-and-nose protection. In any case, we will heed and implement all recommendations of the government authorities, the WHO, and the Robert Koch Institute. We are in close communication with all relevant ministries and authorities and thus we will be able to react quickly.
"In addition, we will implement an extensive safety and hygiene plan to protect all our guests at the exhibition. This plan covers a wide range of measures from mandatory facemasks to hand hygiene. Managing crowd density will also be an important aspect for maintaining sufficient distancing. We have already developed new concepts for this and will communicate them shortly.
"Finally, it cannot be ruled out that Chillventa cannot be held this year due to official restrictions. We have also included this contingency in our considerations. For this case, we are already working on digital solutions for Chillventa and the Chillventa CONGRESS, although we do not think that a virtual trade fair is a substitute or alternative for face-to-face interactions."
04/05/2020
WILLIAMS REFRIGERATION
Williams Refrigeration says its team dedicated to installing and maintaining modular coldrooms is remaining active during the current crisis. With a nationwide network of engineers and project management teams it is ready to respond quickly to hospitals and other healthcare facilities in need of additional refrigerated storage, and to keep existing installations operating at peak efficiency.
Williams has decades of experience offering a complete coldroom service to hospitals and other healthcare facilities covering a range of purposes. Some of the largest NHS trusts in the UK use Williams coldrooms to service central production kitchens, with installations that include storage, blast chillers/freezers and refrigerated prep rooms. These can be designed in order to help kitchens meet a range of dietary requirements while maintaining strict hygienic standards.
Williams coldrooms are completely modular, allowing them to be customised to fit almost any available space. Where space is limited, they can be installed outside. Constructed using panels with zero ODP foam insulation, Williams is the only manufacturer to offer ceiling, floor and wall panels with camlocks. These are securely foamed into tongue and groove joints for a tight-locking, stable structure, eliminating the risk of ice build-up in joints and ensuring the integrity of the thermal envelope.
Every part of the coldroom has a number of options. Doors can be hinged, sliding, personnel style (with flip flap doors opening both ways) and fitted with viewing panels if required. Floors can be made from a variety of materials, depending on the application, including fibre glass reinforced resin or aluminium, as well as both galvanised and stainless steel. The internal space can be configured with different temperature zones, controlled from a simple touch screen, which can also be customised according to requirements.
Sales and Marketing Director Malcom Harling believes features like these make Williams coldrooms a popular choice for high risk and sensitive storage facilities, such as for pharmaceutical storage, mortuaries and laboratories. He said: "Some of these locations have even more exacting requirements. For example, we've built temperature controlled test rooms with vibration damping floors.
"Williams has put plans in place to ensure we can continue to support the healthcare sector in these challenging times. Our team is able to respond quickly to any issues with existing coldrooms, and have a track record of working to tight installation deadlines that is second to none."

23/04/2020
BESA
Air cleaning should become standard practice after pandemic
Clean air technologies and strategies should be adopted by every healthcare facility in the UK in the wake of the COVID-19 pandemic, according to the Building Engineering Services Association (BESA).
Information is emerging rapidly about how the coronavirus can be spread around buildings leading indoor air quality (IAQ) experts to agree on the need for more proactive measures to tackle airborne contaminants and to manage air flows to keep patients and healthcare workers safe.
Speaking during BESA's latest daily COVID-19 update webinar, air cleaning expert Richard Greenwood of technology firm Radic8 said the ventilation industry had a crucial role to play both during and after the pandemic.
"We know the virus is airborne and the distance it travels depends completely on the air flow," said Mr Greenwood. "We need to combine ventilation strategies with plug and play clean air technologies to get on top of the threat. Airflow direction is key as we need to pull the air away from patients and those treating them."
Radic8 was founded in South Korea in the wake of the 2004 SARS epidemic and is benefitting from the extensive experience of that country, which has been one of the most successful in suppressing the spread of COVID-19. Air cleaning systems are standard practice in every healthcare facility in South Korea.
The company also sent technology to hospitals in Wuhan – the Chinese city where the virus first emerged – in the early days of the outbreak.
Purification
Mr Greenwood told the BESA webinar that a single sneeze can release up to 40,000 virus laden droplets into the air and each droplet can travel more than eight metres at a speed of 320 km/hr. The virus can remain airborne for up to three hours.
Wearing masks and washing hands will help control the spread, but are not enough on their own and need to be supported by air purification and sterilisation devices, he said.
Filtration also plays an important role, but HEPA filters are not designed to capture virus-sized particles and need to be supplemented by more rigorous cleaning regimes, according to Mr Greenwood.
"We now have evidence that microbial contaminants will grow on filters in 14 days and these either need to be tackled by more regular filter changes or by increased cleaning," he said. "UV radiation is one option for killing the microbes."
Swab testing will be needed to gauge the level of contamination building up inside ductwork and air handling units that might then be spread around occupied spaces, but Mr Greenwood also called for a wholesale change to cleaning strategies.
"A lot of people are using very harsh chemicals, which has a knock-on effect for allergic conditions like asthma," he told the BESA webinar. "We need to increase our use of probiotics, which work on the principle of bringing indoor spaces to life rather than just killing everything – both good and bad."
BESA chief executive David Frise, who chaired the webinar, said the evidence presented by Mr Greenwood showed that the ventilation hygiene industry would play a crucial part in making buildings safe particularly when the country started to emerge from lockdown.
An online poll conducted during the webinar also revealed that 70% of attendees recognised that ventilation had a role to play in combating the coronavirus and 73% believed there would be some changes to the way ventilation was used in the UK as the result of the current crisis.
BESA's Health & Wellbeing in Buildings group added that it would be working to capture best practice from around the world to inform guidance and benchmarks for the UK ventilation industry to follow in the wake of the COVID-19 crisis.
For more information about the BESA daily webinars go to: www.theBESA.com/covid19
23/04/2019
Star Refrigeration
Star Refrigeration Offers Advice to Customers During COVID-19 Pandemic
Star Refrigeration is urging customers to continue to carry out planned preventative maintenance (PPM) of plant and equipment during the Coronavirus (COVID-19) pandemic.
In line with government guidance, Star's nationwide engineering team is continuing to provide an essential support service for food production, processing, storage and distribution. Star is also providing critical repair and maintenance for cooling systems in key industries, including healthcare and IT/communications.
Star is advising existing customers that they should continue to carry out plant maintenance, as deferring site visits by refrigeration engineers could have an adverse effect over time. The company recommends that all current maintenance schedules are followed for as long as possible during the COVID-19 pandemic.
Star Refrigeration Operations Director, James Ward, says: "Some businesses may be thinking about making cutbacks or deferring maintenance visits at this difficult time, but we are urging customers to consider the future financial implications of such decisions.
"Our experience demonstrates that a lack of refrigeration plant maintenance can lead to longer periods of downtime at the point of failure. Without ongoing preventative maintenance, customers increase the risk of unplanned downtime due to faults and poor running conditions. Plant repair and downtime creates additional costs and can have a significant detrimental effect on business.
"Duty holders must also consider the ongoing regulatory and legislative compliance of operating refrigeration and HVAC equipment. Despite the demanding circumstances, compliance with occupational health and safety legal requirements remains and the necessary inspections and corrective actions should be carried out."
Star's Operations Group develops bespoke maintenance plans to ensure the best operation, reliability and efficiency of refrigeration plant and equipment. Planned preventative maintenance helps to identify potential faults early and reduces any adverse impact for customers. In addition, the monitoring hub and Ethos remote monitoring customer plugin also allow Star to accurately plan maintenance visits by monitoring customer refrigeration plant data remotely 24-hours a day whilst informing engineers of alarms and faults so that they can act quickly when needed.
Star is currently working in line with government guidance to provide critical repair and maintenance services to essential industries during the COVID-19 pandemic. Star is also committed to carrying out maintenance and service work for existing customers, to ensure continuity and compliance with refrigeration industry regulations.
James Ward says: "Whilst our team is prioritising critical engineering activities in essential industries, we have an ongoing commitment to provide all customers with an appropriate level of service. We are working carefully within government guidelines to provide on site maintenance support, whilst ensuring the safety of our staff, valued customers and the wider community."
"With the warmer weather approaching, it is important to check your cooling equipment is operating at its optimum and continuing with your PPM will ensure this."
Star is UK's largest refrigeration engineering company, with over 100 field engineering staff currently in operation across the UK during the COVID-19 pandemic.
08/04/2020
BESA
BESA opens support page for furloughed workers
The Building Engineering Services Association (BESA) has set up a Facebook support page for furloughed workers in the building services sector.
It will offer guidance and support through Facebook Lives, posts and discussions on topics including personal finance, mental health and coping with practical day to day issues.
BESA Director of Training Helen Yeulet, who is on furlough herself, has volunteered to run the page.
"While BESA represents employers who are going through very tough times right now," said Ms Yeulet, "we felt it was important that staff members also had somewhere they could turn to for support.
"Furlough can be a lonely experience and this support page is a place where people can touch base with colleagues and others across the sector who are going through the same thing."
Ms Yeulet said the support group would aim to have a weekly meeting, but would be available as a continuous community where individuals could keep their own conversations going.
The BESA Facebook support page can be found here https://www.facebook.com/BESA-110301340633599/?modal=admin_todo_tour
8/04/2020
A-GAS
A-Gas urges government to recognise industry in support of critical services
A-Gas is calling on the Government to recognise the role of the HVACR industry in providing critical support during the coronavirus pandemic. Cooling engineers are helping to maintain the running of hospitals, care facilities, supermarkets, food processing operations and transport systems. The refrigerants' supplier wants the Government to reaffirm its support that this key work can continue on a daily basis.
A-Gas Operations Director for Europe Rob Parker said: "Supply chains in the HVACR industry are so complex it's hard to determine who has permission to continue to operate. At A-Gas our primary route to the end user is via our partnerships with leading wholesalers and in the case of A-Gas Rapid Recovery by working directly with contractors.
"It is clear that our products are supplied into numerous critical infrastructure applications, be that of the NHS, food industry, medicine production, communications and mass transportation. A crisis like this has driven the need for vastly increased support for these critical services. If the Government disturbs this balance it could lead to a temporary slowdown in the effectiveness of these organisations at a time when they are needed most."
Rob Parker said it was important for A-Gas to strike the right balance in looking after its workers and best supporting the industry, its customers and the critical services our country relies upon.
He said that like many in the industry, A-Gas employees "were going the extra mile" at a time of crisis. Rob Parker added: "As we enter a period where tighter restrictions are being enforced on our communities, with many business functions being restricted, our teams have demonstrated flexibility and dedication.
"To this end, we will remain open for business during these times, and as always, we are enacting the best possible work arrangements focused on employee welfare, in line with our A-Gas safety commitment. Those who have to travel to and from their work, as they cannot work from home, have been given letters by the company explaining the importance of their jobs.
"Our teams are focused on exceeding the Government requirements for hygiene and social distancing, while adapting other processes." He also reported no issues with the availability of refrigerants and highlighted the key role that reclamation was playing.
This appeal by A-Gas for greater clarity follows the news that the European Partnership for Energy and the Environment (EPEE) and the European refrigeration and air conditioning component manufacturers' group ASERCOM insist that their members' operations are vital to maintaining the health, safety, productivity and comfort of citizens while measures are taken to contain the spread of the Covid-19 virus.
07/04/2020
AQUA HIRE
Aqua Hire are on the frontline, helping critical sector clients fight back against the current COVID-19 crisis.
This last week saw their teams busier than ever, on-site helping hospitals, supermarkets, food processors and storage facilities with temperature control solutions to help them cope with these unprecedented circumstances.
Their Engineers installed a temporary 100kW boiler to a South London based food superstore after their in-house system failed leaving them without hot water. As well as being critical for staff hygiene and comfort, hot water is critical to keeping the store's cleaning and maintenance facilities operating. Within a few hours of taking the call, Aqua Hire Engineers were on site and had the food store back up and running the same day.
They also supplied, delivered and installed a hire boiler to a busy city hospital, a 300kW chiller to another main hospital for their welfare facilities, and a chiller combined with an air handler for a hospital mortuary application. In addition, we supplied cooling equipment to a medical storage company. Their facility has a larger than normal level of medical stock on site now, due to the COVID-19 response, meaning they urgently needed extra cooling to keep the medicine safely stored.
"It's been a crazy week", explains Sales Engineer, Jack Crawford. "However, myself & the team are committed to supporting key sector customers during this uncertain and challenging time. We can offer rapid turnaround of kit, ideal for these urgent requirements and we'll do whatever it takes to help."
07/04/2020
HUMIDITY SOLUTIONS
In these very unsettling times, Humidity Solutions has taken all necessary steps to ensure the safety and wellbeing of our customers and employees, whilst remaining fully operational.
Most staff are working from home, but our Logistics Manager is based at the warehouse to ensure the receipt and despatch of vital equipment and spares continues. Our technical support team are still visiting sites for essential work, operating within the necessary risk assessments and methods of work.
In addition, we have just launched humiditydirect.co.uk an e-commerce site for humidifier and dehumidifier equipment and spares. The advantage of humiditydirect.co.uk is that orders can be made 24/7,customers can immediately see if their parts are in stock and delivery is free. Account set up is quick and easy, and order management means that all orders can be tracked, and repeat orders can be made at the click of a button.
This allows us to provide a quick and easy round-the-clock service, giving our customers an alternative and convenient way to place orders, with the added advantage of free delivery. Our sales and customer service team will be on hand during office hours to answer any questions.
There is considerable scientific evidence proving that the risk of spread of infection through airborne viruses and from surfaces is significantly reduced in environments where relative humidity is maintained between 40-60%.
If you already have a humidification system installed, our advice is to ensure that your humidifier is maintained to the manufacturer's recommendations. Make the set point on the humidity controller 50%rh and allow the humidifier to control 24 hours a day to keep control of the environment.
Both our Sales and Service Support Teams are fully operational and available to advise on all matters of humidity control. Please do not hesitate to contact us if you would like to discuss this further.
07/04/2020
AIREDALE
Air conditioning specialists keeping cool during pandemic
A UK air conditioning manufacturer is sustaining its operations to help keep technology functioning during the current coronavirus pandemic.
Despite scaling back production to protect staff, Leeds-based Airedale International, which designs and manufactures precision cooling systems that help keep critical equipment cool in a variety of sectors, has put processes in place to help protect and strengthen the operation of the nation's technology hubs, which facilitate vital communications for the public and for organisations..
"Due to the critical role our business plays in supporting UK and international key infrastructure, such as data centres, healthcare, energy, telecommunications and pharmaceuticals, it has been determined by the management team that Airedale International must continue to operate during this national emergency, albeit at a reduced capacity," explains managing director, Anthony Cole.
"We are still seeing enquiries, receiving orders, making deliveries and fielding requests for commissioning, spare parts and technical support from industries which support everyday life for businesses and citizens. These industries must continue to operate at all costs during this unprecedented time and as such, we have a responsibility to ensure the data centres that support their IT infrastructure can function effectively through our specialist air conditioning technology."
Airedale International is operating at a reduced capacity in the 23,000m² UK manufacturing plant and introducing measures to support and protect its 450 staff around the world, including social distancing and increasing the ability to work from home. The company is currently busy prioritising orders for data centres, hospitals, pharmaceutical plants and telecoms infrastructure.
Anthony continued: "As we turn to technology to facilitate remote working, keep us in touch with loved ones and ensure delivery of essential services including healthcare and food provision, our reliance on communication technology has grown. Data centres play an integral part in keeping our society functioning and without effective cooling, the servers which hold the nations bank details, WhatsApp conversations, medical records, TV streaming services and e-mails, would soon overheat and fail.
"Our engineers play an incredibly valuable role in keeping these systems afloat by ensuring these data centres continue to operate at increased levels through effective cooling methods. We're acutely aware of the need for proactive and rapid issue resolution in these unprecedented times. We have retained all permanent staff, our order book is being managed day-by-day and we fully intend to scale up operations quickly and efficiently as soon as the government restrictions are lifted and the situation allows."
07/04/2020
BITZER
BITZER UK and Green Point UK Operating as Normal and Prioritising Critical Industries
BITZER UK and Green Point UK Operating as Normal and Prioritising Critical Industries
BITZER UK and sister company Green Point UK are operating as close as possible to normal during the current Coronavirus epidemic, and giving priority to customers in critical industries.
In particular, this includes maintaining supplies of new and remanufactured compressors and spare parts to food manufacturers and processors, retail businesses, hospitals, medical research facilities, communications and data centres, and other key temperature dependent applications.
Office staff from both companies are currently working normally from home, with warehouse and Green Point remanufacturing activities operating a split team system, ensuring full compliance with the government's social distancing requirements.
Kevin Glass, managing director of both companies, said: "As circumstances continue to evolve, we are closely monitoring the situation to ensure the measures we are taking are aligned with the latest advice from the government and the health and safety at work authorities."
He added: "It is obviously a challenging time for everyone, and our priority is to ensure the health and safety of our employees and customers at all times. In terms of supplies, I am pleased to say we have good stocks of compressors and spare parts, partly as a result of pre-Brexit planning.
"For obvious reasons we are giving priority to customers in key industries, as we are acutely aware of the importance of refrigeration in maintaining the food chain and, not least, the hospital and healthcare sector at this time of national emergency."
He added: "Both companies' sales and customer service functions will continue to assist during this difficult time, to ensure continued support for customers while keeping employees safe. We remain committed to continuing to provide the high-quality service customers have come to expect from us."
07/04/2020
WOLSELEY
Wolseley increases availability of heating spares to support installers during COVID-19 pandemic
Wolseley has increased the availability of heating spares to support installers as they complete essential repairs and maintenance during the Coronavirus pandemic.
Since the beginning of the pandemic, Wolseley has seen demand for such products remain high. As a result, to ensure installers can work quickly and improve their first-time fix rates, Wolseley has made a stock of over 600,000 individual heating spare parts available for same-day collection from branches nationwide and a further 300,000 available for next day collection.
Richard Harvey, Category Director for Plumbing and Heating at Wolseley, said: "With a large portion of the UK's workforce now working from home, domestic heating and hot water usage will be above usual levels for this time of year. Accordingly, we anticipate the demand for parts to fix emergency boiler breakdowns and plumbing faults to remain high. Boiler breakdowns are distressing for customers at the best of times, however, in the current climate, the need for installers to provide a first-time fix is even greater. We have ensured we increase our focus on maintaining a high parts availability to support installers working on emergency repairs, giving them access to the products they need to provide a fix quickly.
"In addition to domestic requirements, the supply of spare parts to commercial operations is equally, if not more important at the present time. Wolseley is committed to ensuring support for installers carrying our vital repairs and maintenance work across the nation's hospitals, nursing homes, supermarkets, schools and homes — all of which are critical to the operational stability and wellbeing of the UK. We have in-depth stock of commercial parts and controls available for next day or available on an express delivery service for more urgent requirement"
Wolseley has implemented a number of safety measures to ensure the safety of its customers and colleagues.
These safety procedures include:
• The closure of its trade counter doors; customers being urged to place orders online or over the phone before going to the branch. Pre-orders for essential items can be collected from a safe point at branch
• Providing all branches with enhanced cleaning packs to maintain good hygiene standards across its branch network
• Branch opening hours being reduced. Wolseley branches are now opening from 7.30am to 3.30pm Monday to Friday however orders can still be placed for delivery overnight
• Requesting strict adherence to social distancing guidelines when collecting products
Customers can manage their account, check stock availability and place future orders at www.wolseley.co.uk. Alternatively, they can contact Wolseley's Customer Support Centre on 0344 891 0196.
For customers carrying out essential repairs and maintenance, please refer to the latest Government guidance.
07/04/2020
JD Cooling
JD COOLING GROUP PRIORITISE CRITICAL INDUSTRIES
Resources and engineers to focus on key sectors only
As a key part of the supply chain, JD Cooling Group has made the decision to focus on four essential sectors during this time:
• Food; storage, processing and distribution
• Pharmaceutical and cleanrooms
• Utilities
• Server and date centres
The safety and wellbeing of employees, clients and the wider community is paramount and as such JD Cooling has made the decision to service critical sectors only. Those that keep food on the shelves, manufacture medical equipment, conduct medical research, ensure energy and water supply, and allow businesses to function remotely.
"We have so much respect and praise for those that continue to help keep our nation fed, country running, and especially those directly tackling Covid-19. From manufacturing medical supplies to developing both technical and medical solutions. Our role at this time is to ensure that all those sectors can do their jobs seamlessly and that we continue to provide operational-critical support 24/7. Thank you to everyone, including our own team, for their commitment and hard work during this difficult time," comments John Dye, JD Cooling Group Chairman.
In a statement by the Board, JD Cooling confirmed they will prioritise work that is deemed essential at this time within the sectors mentioned above:
• Servicing to refrigeration equipment
• Servicing to business-critical items
• Maintenance to critical refrigeration systems and plant
• Maintenance to business-critical rooms
• Installation of critical refrigeration equipment
• Installation of business-critical items
• Critical cleaning works
To help reduce the spread of Covid-19 and in accordance with Government, WHO and PHE guidance, we will not expose our team, clients or wider community to unnecessary risk or harm during this period, through non-essential work within sectors not deemed key during this period. We hope you appreciate our position and support our decision with this.
01/04/2020
Adcock Refrigeration and Air Conditioning
Adcock have donated 50 face masks to the intensive care unit at Addenbrookes Cambridge University Hospital in aid to support NHS front line heroes! hashtag#supportingeachother hashtag#nhsthankyou hashtag#nhsheroes
01/04/2020
AREA
AREA President has issued a call to European and national leaders to recognise RACHP contractors work as essential during the COVID-19 outbreak.
http://area-eur.be/news/covid-19-open-letter-area-president
01/04/2020
SMI mobilises supplies to help in 'unprecedented times'
Thermal insulation specialist Seymour Manufacturing International (SMI) is adapting its product range to help communities through the coronavirus crisis.
The Telford-based company, a supplier of thermal protection products, is working round the clock to respond to what it describes as 'unprecedented times'
Director Jill Seymour said: "This is unknown territory for us all, as we seek to adapt, assist and innovate to help keep the country on its feet.
"Sadly, we are already seeing temporary mortuaries being built around parts of the country in preparation for the predicted sharp rise in fatalities across the UK over the coming weeks.
"Our products have regularly been used to create temporary mortuary units, for use by hospitals, funeral directors and the military – and we are now having to increase our production.
"We have the capacity to produce complete temporary mortuary units, as well as thermal walls where there is a need to divide rooms. It's about adapting our tried-and-tested product range for different purposes.
"The biggest challenge at present, however, is being able to source evaporators to keep pace with demand – so we are very keen to hear from any companies which may be able to collaborate with us."
She added: "Supermarkets are also reporting a spiralling demand for chilled space, and this is another area we are currently assisting with. We are keen to help any business which needs extra capacity."
SMI is also geared up to manufacture thermally insulated liners or bags, to meet the growing demand for food home deliveries.
In most instances, the company's thermal curtains can be easily installed by customers – but SMI can also provide a step-by-step guide or support over the phone, or video conferencing call.
Mr Seymour said: "We also have with immediate availability adjustable covers, both 1000mm x 1200mm up to 1800mm high, and 800mm x 1200mm up to 1800mm high. These can help logistics companies deliver chilled and frozen products in an ambient vehicle.
01/04/2020
Construction Products Association (CPA)
The industry could recover rapidly from the current financial turmoil caused by the Covid-19 outbreak, according to one of the industry's leading economic commentators.
Noble Francis, economics director at the Construction Products Association (CPA), said this was "not a normal recession" so the usual financial rules did not apply.
He told a webinar hosted by the Building Engineering Services Association (BESA) that most forecasters were working on the assumption that the UK economy would go through a sharp fall in GDP followed by a rapid recovery in the second half of this year – in other words a 'V-shaped' recession.
Many see the economy contracting by 15% to 20% in the first half of 2020, but this would be followed by a speedy resurgence in the second half leaving us just 2% to 3% down for the whole year. They also predict that this would be followed by growth of between 3% and 4% in 2021.
However, Professor Francis told BESA's daily Covid-19 update broadcast that it was also possible we would experience a 'U-shaped' dip as we did after the financial crash of 2008/9, which involved a longer, slower period of recovery. Even a 'W-shaped' episode was possible. This would see the economy bouncing back in the third quarter of this year, but falling again in the winter if the virus returns.
Volatile
Construction tends to be more volatile than the economy as a whole, but because this was such an unusual period that rule might also not apply, according to Professor Francis.
He also pointed out that essential maintenance and repair work, particularly for public sector buildings, would continue – and government ministers remained determined that key construction sites would also keep operating through the outbreak. This would, however, depend on them being able to ensure work could continue safely.
The normal rules for stimulating the economy in a downturn also do not apply this time, according to Professor Francis. "Usually, the government will look for ways to stimulate activity via mechanisms like quantitative easing (QE), but this time it is trying to stimulate non-activity and invest in the NHS."
He explained that, with large swathes of industry shut down, financial institutions would be reluctant to lend to businesses with no order books. "Therefore, rather than printing money and pumping into the financial system – it is better to give money directly to companies."
That is why the government is making loans and payment deferrals available to businesses, which will have to be paid for by tax rises, but only in the medium term, Professor Francis added.
For all the latest guidance, support and previous webinars on COVID-19 visit thebesa.com/covid19.
01/04/2020
REFCOM
HVAC is not the problem – it's part of the solution
Heating, ventilation and air conditioning (HVAC) systems must be allowed to play their important role in helping essential services deal with the Covid-19 pandemic, according to the UK's F Gas register REFCOM.
It refuted rumours that air conditioning and ventilation could help to spread the virus adding that these were completely unfounded and not backed up by any scientific evidence.
Speaking on a webinar hosted by the Building Engineering Services Association (BESA), Head of REFCOM Graeme Fox, said cooling and ventilation systems were not the problem, but rather they were part of the solution.
For example, by switching air handling units to full fresh air mode and temporarily disabling recirculation with heat recovery, facilities managers could ensure contaminated air was not recirculated in occupied spaces.
"Health is more important than energy efficiency right now," said Mr Fox. "It is also important to keep up air change rates – even in partially occupied buildings – to minimise the risk of moisture, which could contain the virus, settling on internal surfaces."
Public Health England stated that transmission of the virus is thought to occur mainly through respiratory droplets generated by coughing and sneezing, and through contact with contaminated surfaces. It has not recommended any special cleaning measures for ventilation and cooling systems.
Mr Fox said scaremongering was unhelpful to those trying to understand the threat.
Crucial
"The truth is that HVAC systems perform a crucial role in keeping essential services like hospitals, supermarkets, care homes and schools operating – this is going to be more important than ever over the coming weeks and months," he said.
The Department for Business, Energy and Industrial Strategy (BEIS) is also urging the industry to keep up its vital work for the NHS, food suppliers and other essential services. During another BESA webinar last week, an official from BEIS confirmed that building maintenance should continue as normal, subject to compliance with Public Health England guidance, the government's social distancing policy and the site operating guidance published by the Construction Leadership Council.
"Building maintenance is helping to save lives," he said. "People who fix crucial safety issues in buildings… must be able to keep working. They are carrying out important work".
REFCOM's position is also supported by guidance from REHVA, the European Federation of HVAC associations, which said humidification, air conditioning and duct cleaning had no practical effect on the transmission of the coronavirus.
It said Covid-19, unlike some other viruses, is largely resistant to environmental changes and is susceptible only to high relative humidities above 80% and temperatures above 30degC. It is recommending that heating and cooling systems are operated normally to ensure buildings can continue to support critical activities and maintain the health and wellbeing of occupants.
ENGINEERS ON THE FRONTLINE
Josh Emerson from Swegon shared pictures with BESA of two of the firm's service technicians attending a critical breakdown at an NHS hospital.
"I know there has been plenty of negative political and social media messaging with regards to the construction industry," said Mr Emerson. "I am sharing a few pictures that show building services in a positive light. The industry is on the frontline, facing Covid-19, and going to great lengths to keep our hospitals operational to support the NHS."
Content continues after advertisements
01/04/2020
NHS
Help the NHS with urgently needed PPE
The Construction Leadership Council is supporting the NHS London Hospitals Trust in their request for donation of PPE. A summary of the equipment required is as follows:
FFP3 Respirator Masks

Full Face Visors (disposable)

Full Face Visors (reusable)

Safety Goggles/Glasses

Hand Sanitiser

Full Body (Hazardous Material) Suits

Logistics/Transport support
Please respond direct – [email protected] –
We believe that this is an important initiative and we encourage anyone who is able to do so to help.
27/03/2020
A-Gas
Managing Director John Ormerod said: "A robust supply chain relying on multiple global sources, together with putting into action existing contingency plans, is allowing us to offer a near to normal service to customers. We also benefit from the production of reclaimed refrigerants onsite.
"Some of our global teams are further down the coronavirus curve than the UK and we have put this experience to good use. We have been pro-active with social distancing. Staff worldwide have been encouragedto work from home, although we still have operational team members onsite to ensure our customers remain supported. Onsite we are also operating split shift patterns to reduce risk and best protect our teams.
"We have taken extra precautions such as enhanced cleaning regimes and sanitisation across our sites and offices. Our teams worldwide are available to take calls and emails to support customers.
For more information visit www.agas.com
26/02/2020
Fujitsu
During these unprecedented times, our thoughts go out to all who have been
affected by the COVID-19 pandemic. We take our responsibilities towards the
health and wellbeing of our Staff, our Customers, and the wider community very
seriously.
The vast majority of our team are now working from home but continue to have
access to all of our systems to ensure all of our customers enquiries can be dealt
with as efficiently as possible during these challenging times.
We are also working closely with our distribution partners to ensure there is
minimal disruption to fulfilling orders, however, with the situation changing
quickly we do anticipate that we may encounter some challenges along the
way.
Our Elstree office remains open for the supply of spare parts.
Our technical team can be contacted in the usual manner, and as an extra level of
support, we will be offering our out of hours text service to all Infinity customers
who may find they need support when working unusual hours, our out of hours
support will operate over the weekend between 9am to 5pm.
We would like to take this opportunity to thank all NHS and essential workers as
they continue to fight to minimise the impact that this pandemic is having on
all of our lives.
We appreciate your patience as we continue to navigate these uncharted
waters.
Take care
From all at Fujitsu

26/03/2020
Federation of Master Builders
Only emergency and critical construction work should be allowed to continue and help extended to SME building firms and the self-employed in order to protect the health and livelihoods of the industry's workforce, says the Federation of Master Builders (FMB).

New research conducted by the FMB has found that:

- More than half (60%) of builders have already ceased between 76% and 100% of their work;
- Of those, 80% are in the domestic repair, renovation and maintenance sector.
- Almost two-thirds (63%) of builders believe that the Government is not doing enough to support them;
- 80% of builders would apply for the £25,000 grant, currently only available to retail, leisure and hospitality firms, if it were made available to them;
- Of those 303 firms who said that they would apply, they employ a total of just under 2,000 people (1,956) and most commonly said that the grant would help them survive another two to three months.

Brian Berry, Chief Executive of the FMB, said: "Most FMB members have already taken the lead and ceased the majority of their work. It is almost impossible to follow Public Health England's social distancing advice on many sites, and it would therefore be safer to close them.

"However, the Government must ensure that these firms don't face a cliff-edge while doing the right thing and should ensure that grants of £25,000 are made available and that ample support is extended to the self-employed who represent 37% of construction jobs.

"No one should have to choose between feeding their family and protecting their health and yet that is the position many builders currently find themselves in. There is a clear appetite for greater Government support among builders, as demonstrated by the fact that 80% would apply if grants were available. Later today, the Chancellor must avoid any halfway house measures and ensure that he delivers equal support for the self-employed as those on PAYE. This package needs to cover the breadth of people who are self-employed not just a select few."

26/03/2020
Aermec UK
The coronavirus outbreak is impacting us all. Aermec would like you to know what we're doing to support our customers and engineers across the UK.

Over the next few weeks, we will be working hard to prioritise emergencies, breakdown and critical installation commissioning activities - no matter what happens.
But like all businesses, we're going to have to change the way we work for a while, to protect the health and well-being of everyone, which may include cancelling non-essential engineer appointments and commissioning activities.

Please keep checking our website and our social media channels for the latest information - we'll be providing regular updates.

Thank you for being part of the Aermec family.
26/03/2020
Thermofrost Cryo
Following the recent Government announcement of increased measures to limit the spread of COVID-19, we have reacted with further changes in order to increase safety for our staff and customers, whilst limiting the effects on our service.
More of our staff have transitioned to remote working, although from a customer's perspective, you will notice no difference when you call us. Our working hours are unchanged.
We have made the following changes at our trade counters:
Birmingham – the trade counter will be closed and replaced with a collection point only. If you wish to place an order for collection at our Birmingham office, please call 0121 666 4700. Our staff will prepare your order and have it ready for you when you arrive. Collections must be made before 4.30 p.m.
Manchester – the trade counter will be closed until further notice, although the office can be contacted via the usual number – 0161 872 2000. Orders can be fulfilled via overnight delivery from our Birmingham warehouse.
If you find that you need to work outside normal working hours, our website is at your disposal 24 hours per day. If you have not already registered, please go to www.thermofrostcryo.co.uk . When your account is open, you will be able to view stock, see your net prices and place orders online.
Our stocks are currently at a high level. However, if your preferred product is out of stock and supply becomes difficult, our experienced refrigeration and air conditioning engineers are at your disposal to assist with selection of suitable alternatives.
We anticipate some disruption over the coming weeks, but we are doing everything we can to ensure we minimise the effects in the areas which we can control.
We wish you well in these difficult times - we are here to help.
25/03/2020
Wolseley UK
We know that this is a worrying time for everyone.
As such, we continue to make further adjustments to our operations so that we can support our customers at this time for essential break-fix, infrastructure and maintenance in hospitals, nursing homes, supermarkets, schools, homes and utilities, all critical to the operational stability and wellbeing of the UK.
Our priority is to operate our branch and distribution network, and support services, in a way that ensures customer and colleague safety first and foremost.
From today (25 March) we will reduce opening hours from 7.30am to 3.30pm Monday to Friday. Orders can still be placed for delivery overnight.
From this weekend coming (Saturday 28 March), Wolseley UK branches will be closed on Saturdays (Plumbing & Heating, Building Services & Cooling branches).
The Wolseley customer support centre will continue with its current hours (7.30am to 8pm Monday to Friday, 8am to 5pm Saturday and 10am to 1pm Sunday). The website remains open 24-7 and our Distribution Centres continue to operate safely to fulfil essential orders.
Trade counter doors will be closed; however pre-orders can be collected from the safest point on the site. Please refer to specific instructions at your local branch to inform us of your arrival, and the location of the temporary collection point which enables maximum social distancing.
We request that you call ahead to confirm collection time. Please ensure strict adherence to social distancing rules.
We have temporarily closed a number of branches and these are detailed below:
In addition, the following branches are temporarily closed:
Leicester
Northampton East
Peterborough
Wimbledon
Potters Bar
Canning Town
Crawley
Lincoln
Wetherby
Chapeltown
Pickering
Irvine
Galashiels
Dumbarton
Chapeltown
For future orders and to check stock availability please visit www.wolseley.co.uk or contact your branch by phone, or our Customer Support Centre on 0344 891 0196.
Thank you for your continued support during this difficult time, and for continuing to provide essential services to our local communities.

25/03/2020
Institute of Refrigeration
As we are all experiencing challenging and unprecedented times, I am writing to confirm that the IOR is continuing to operate with all staff working from home, so please email any queries you may have.
We have changed all meetings to webinars for the foreseeable future – IOR is well prepared to run web-based meetings and conference calls and has done so for some time. If you are a member of a committee or booked onto any event you will be sent a webinar registration link so that this important work can continue. The IOR also has eLearning training, webinars on RACHP technical topics and issues new publications online every quarter.
We hope that this technical information and services will support our members who are working hard to keep food chains robust, hospitals safe, and necessary industrial processes or buildings operational.
On behalf of the Trustees and staff at the IOR and SES we wish all of our members, both in the UK and internationally, and those we work with good health.

Kevin Glass FInstR
President and Chairman of the Board of Trustees, Institute of Refrigeration
[email protected]
25/03/2020
Grant UK
Throughout the Coronavirus outbreak, Grant UK wants to keep all customers up to date with the company's latest operations. In addition to the Company's online press release, Grant UK has issued this FAQs page specifically focused on answering the key questions customers may have during the present climate.
[Content updated 25th March 2020]
Q. Is Grant Engineering manufacturing products?
A. Yes. Grant Engineering's manufacturing plant in Ireland is currently still in operation .
Q. Is Grant UK despatching orders?
A. Yes. Although many of Grant UK's employees are currently working remotely, a skeleton staff remains in operation in Devizes which includes the Warehouse Team. Orders that are placed with Grant UK are therefore being processed and despatched as normal.
Q. Are the Technical and Customer Service Teams operating?
A. Yes. Grant UK's Technical and Customer Support teams are working remotely but are still available to answer calls and emails between the hours of 8.30am through to 5pm Monday to Friday.
Q. Are Grant UK's in-house Field Service Engineers working?
A. Grant UK's inhouse Field Service Engineers are attending emergency breakdowns only. When Grant UK's Field Service Engineers attend site, they will be following the strict social distancing and hygiene procedures currently in place to ensure that both they, and the customer, are protected during any visits.
Q. If a household has to self-isolate during the coronavirus outbreak and is therefore unable to have their Grant product serviced, will the product's warranty be affected?
A. Grant UK fully understand that some customers may have to self-isolate for a considerable period of time and as such, will not be able to have their Grant product serviced. We are therefore issuing the following guidance.
While it remains important for all appliances, cylinders, stores, tanks, fuel lines and ancillary components to be serviced annually, Grant UK will continue to honour all warranties (on both Standard and Extended) beyond the normal service date up to 31st July 2020 whether the appliance is serviced or not. This extension relates to Grant oil boilers, Grant Biomass boilers, Grant Aerona Heat Pumps and Grant Cylinders/Thermal stores.
This date may change in line with the recommendations of the UK Government and current information can be found on our website here.
Q. Are the G1 Team still operating?
A. Yes. Grant UK's G1 Team are currently working remotely, but fully contactable by phone or email and can assist G1 Installers with any queries they may have regarding their membership. Simply call 01380 736920 or email [email protected].
24/03/2020
Airedale International
Following the UK Government announcement on 23rd March, that all non-essential premises must now close, Airedale International is announcing measures to temporarily scale back business operations in order to support the national effort in minimising the spread of Covid-19 (coronavirus).
The UK Government released further guidance following the announcement on those businesses which were deemed "non-essential" and were therefore to close. Manufacturers were not on this list and due to the critical role our business plays in supporting UK and International key infrastructure (such as data centres, healthcare, energy, telecommunications and pharmaceuticals), it has been determined by the management team that Airedale must continue to operate during this national emergency, albeit at a reduced capacity.
We are still seeing enquiries, receiving orders, making deliveries and fielding requests for commissioning, spare parts and technical support, from industries like the ones above, who must continue to operate at all costs during this unprecedented time.
From 25th March, Airedale will be operating at a reduced capacity in the manufacturing plant in order to keep producing products, whilst increasing social distancing and therefore safety for our people. We are also increasing the ability of our workforce to work from home, with several measures in place to support both this and the safety of people who remain at work.
Airedale fully intends to scale up operations as soon as the Government restrictions are lifted and have retained all permanent staff. Open orders for component parts are still in place and our order book is being managed day-by-day, the aim being that we are back up to full speed as efficiently and quickly as possible as soon as the situation allows.
We understand that this unprecedented situation will be a concern for staff and customers alike, including those customers that hold service contracts with Airedale. We have therefore put the following list together to show how different functions of the business will be operating during this temporary period:
Sales / Account Management: All sales staff are working from home.
Enquiries / Quotations: Our Airedale support team remain at full capacity, albeit working remotely in some cases. Please direct enquiries via e-mail where possible and use conne[email protected] if required, which will be constantly monitored.
Leadtimes: As you will no doubt understand, leadtimes will change and be dynamic as a result of scaling back capacity. We are also closely monitoring our suppliers, as disruption to our incoming component supply chain is also expected and may impact production. We are doing what we can to prioritise critical projects, including data centres, telecommunications, healthcare and pharmaceuticals. Please support us by regularly communicating with us on site-readiness and delivery dates. If you have an open order with Airedale, rest assured we will be in touch over the coming days to discuss.
New Orders: We are still accepting new equipment and spares orders, with the caveat that leadtimes may be longer than usual and subject to change.
Manufacturing: As mentioned above, we will be operating on a reduced capacity in order to increase the safety of our employees. We have contingency stocks of key components and all orders currently in production will be completed without major delay.
Factory Acceptance Tests: We are strongly advising customers to either postpone/cancel upcoming witness tests or conduct them remotely (via video facilities).
Delivery: As of the 24th March, our logistics partners are still operating as normal.
Commissioning: Our Commissioning team is still able to attend site, providing we are happy they are safe and any risk minimised. Site inductions are of particular concern at the moment so please review procedures to ensure social distancing is adhered to.
Technical Support: Our Technical Support team is operating at a slightly reduced capacity. Please use individual e-mail where possible or use [email protected], which will be constantly monitored.
Spares: Our Spares department is operating as normal. Please call +44 (0) 113 239 1000, e-mail [email protected] or fill in an enquiry form at www.airedale.com. Please note carriers may be affected during this time.
Service / Maintenance: Our field service engineers will prioritise emergency repairs. Where schedules allow and subject to social distancing, PPMs will be carried out where possible. If you are a contract holder with Airedale, please use your normal 24hr hotline for any work.
Given the severity and fluidity of the situation, we are monitoring the situation closely and will keep you, as our valued customer, duly updated on any development. We appreciate your patience, understanding and loyalty during these difficult times.
If you have any questions or concerns regarding this news, please speak to your usual Airedale contact and we will endeavour to assist. In the meantime, stay safe, stay indoors where possible and look after yourselves and your families.
24/03/2020
SURE Solutions
Following the announcement from the Government, we have temporarily closed our offices as our number one priority is the health and wellbeing of our employees, our families, customers and communities.
The SURE Solutions team will be working remotely to allow continuity and to assist customers as best as they can during this time.
For engineering services our office line (0151 668 0525) has been diverted to our support team whom are contactable for emergencies 24/7 while we await further developments.
I wish you and your family good health and I will be in touch with further information to keep you updated over the coming days and weeks should there be any significant changes.
Take care, think safety and stay healthy.
24/03/2020
Finn Geotherm
In accordance with the UK Government's required lockdown actions during this crisis period, Finn Geotherm will be scaling back its operations to undertake essential work only.
We will continue to support all of our clients with emergency breakdown cover, in order to ensure the continuity of your heating and hot water.
All current and planned heat pump installations and routine servicing and maintenance visits will however be temporarily suspended.
Please note our new emergency breakdown number which is 07946 070083. Please only call this number if your heat pump is not working. During this challenging time, we will not have the resource to attend to any other query. We will endeavour to provide remote assistance for your breakdown in the first instance but one of our heat pump engineers will attend to the system if necessary, adhering at all times to the guidance that we have previously sent on protecting themselves and our clients.
Please note that our normal office number and all staff email addresses will be unattended until further notice. Please check back here on the Finn Geotherm website for any updates to this position.
We will look forward to resuming normal business activities once the Government has confirmed that the crisis period has passed. In the meantime, please accept our heartfelt best wishes for you, your family and your friends during this very difficult time.
24/03/2020
SEC Group
The Specialist Engineering Contractors' (SEC) Group has expressed major concerns over the impact of COVID-19 on SMEs (which comprise 99% of firms in the construction industry).
SEC Group is highlighting a number of concerns relating to sharp practices, disruption to repair and maintenance contracts (which represent more than half of construction industry output) and the weak balance sheets of the large tier 1 contractors with implications for payment security along the supply chain.
Sharp practices
Some evidence is beginning to emerge of supply chains being informed that they will have to bear the risk of any disruption or delay caused to construction works as a result of COVID-19. This means that SMEs may have to bear the brunt of any liquidated damages passed down to them. This is generally facilitated by onerous contracts which are par for the course in construction.
Repair and maintenance contracts
There is increasing disruption to repair and maintenance contracts especially those involving planned maintenance to mechanical, electrical, plumbing and lift installations. Many contracts have termination at will clauses which often enable contracts to be brought to an end without compensation. Moreover, there are safety implications to be considered. Lifts, for example, require regular servicing to comply with statutory safety requirements. SEC Group is asking for clear guidance to be issued from both government and the Health and Safety Executive.
Payment security
Whilst public sector clients are being urged to ensure that all their payment obligations to their tier 1 contractors are discharged quickly there is concern that this will not be followed through along the supply chain. Moreover, any disruption or delay to projects could result in severe payment delays to supply chain firms which will be exacerbated by the fragile balance sheets of the large companies. Supply chain contracts often allow for tier 1 contractors to suspend works without necessarily compensating their sub-contractors.
SEC Group's chairman Trevor Hursthouse called on all clients of the UK's construction industry to be on the look-out for distressed firms in their supply chains and ensure that, as much as possible, measures are put in place to alleviate such distress. He added: "The UK construction industry is on a financial knife-edge. We need to ensure that the industry will still have the capacity and resources to deliver the construction and infrastructure needs that will be required when some level of normality returns."
UK Government's measures including the COVID-19 Procurement Policy Note, business loans, grants and other support measures are welcome - the challenge is turning out to be understanding precisely how and where the support is accessed. SEC Group will be monitoring access difficulties amongst members and will continue to support Government initiatives whilst also identifying delivery difficulties if they persist.

24/03/2020
Wolseley UK
Supporting Essential Supply
In line with the latest government instructions we will continue to supply essential repair and replacement requirements. We have made further adjustments to our operating standards to maximise social distancing through this ongoing supply to support our customers in serving vulnerable homes and essential buildings including hospitals and supermarkets.
Trade counter doors will be closed, however pre-orders can be collected from the safest point on the site. Please refer to specific instructions at your local branch to inform us of your arrival, and the location of the temporary collection point which enables maximum social distancing.
We request that you call ahead to confirm collection time. Please ensure strict adherence to social distancing rules.
For future orders and to check stock availability please visit www.wolseley.co.uk or contact your branch by phone, or our Customer Support Centre on 0344 891 0196.
Thank you for your continued support during this difficult time, and for continuing to provide essential services to our local communities.
24/03/2020
CAREL
In accordance with the latest decree by the Italian Prime Minister's office, CAREL will stop the production activities of its plants in Italy starting from March 26 until April 3. Currently, the aforementioned plants are mainly carrying out preparation activities for this stop and warehousing and shipping activities.
With the aim of mitigating, as far as possible, the negative impacts deriving from the stop of the production activity in Italy, the presence of Group's plants in almost all continents is particularly important at this time. CAREL can count on a significant production flexibility guaranteed by five factories abroad, some of which have been expanded recently. The plants of the Group are located in Croatia, Germany, Brazil, China and the United States, all currently fully operating.
The initiatives already taken in relation to white-collar workers in Italy remain valid, enabling smart-working for a percentage close to 100%.

CAREL confirms its focus on the management of this emergency and will put in place all the necessary measures in order to better protect the health of its employees both in Italy and abroad.

24/03/2020
Secon
As of this morning, Secon will be closing down all operations. We need to look after the wellbeing of our wonderful staff - many of them have immediate contact with 'vulnerable' people and this is the only decision open to us. The sooner everyone complies with this the sooner this nightmare will be over.
Rest assured that when this is all over we will be in a good position to continue business as usual - our warehouse is full and ready to go.
Thank you for your understanding in these difficult times. We will be monitoring emails from home but absolutely no goods will be shipped during this period.
24/03/2020
Mitsubishi Electric
Our priority at Mitsubishi Electric is always the protection, safety and well-being of our staff and stakeholders, including all customers, business partners and end users.
As the world comes to terms with the COVID-19 pandemic, we are seeing the cancellation of major events and the Government advising us all to avoid gatherings in close proximity and, where possible to work from home.
The next few weeks and months will be a particularly challenging time for businesses and we would like to reassure you that we are enacting plans to allow us to support our customers as much as we can.
We continue to review the situation on a daily basis and, in line with the latest Government advice, we are avoiding unnecessary travel and have postponed all planned events. All customer and supplier meetings have been cancelled for the foreseeable future and, where possible, these will be held by conference call, video or Skype.
We are also implementing a 'work from home' strategy for a majority of staff. This will help ensure we prioritise the safety of colleagues and partners whilst allowing us to continue operating at maximum capacity.
Please rest assured that the situation is being monitored on a daily basis, and we have set up a COVID-19 task force which is currently implementing a number of continuity plan steps for our business along with counter measures to support both our customers and our staff during this difficult time.
23/03/2020
Precision Refrigeration
Due to the rapidly evolving situation surrounding COVID-19, and for the safety of all our employees, we have taken the tough decision to close our factory today until further notice.

The situation is constantly changing, but as of now, we have kept on a small number of staff to help meet the needs of our customers, whilst taking all the necessary precautions to protect our team.
We are still able to accept orders and make shipments, but our manufacturing capability will be severely reduced until such times as it is safe to fully re-open the factory. We have healthy stocks of finished products, so we are in a good position to meet any demand you have during these difficult times.
Current status on virus' impact at Precision:
Supply Chain: Healthy stocks to cover our current needs, but some delays
are possible.
Manufacturing: 5% operational
Lead Times: Please contact us as we have healthy levels of stock

Delivery Commitments: We are actively contacting all affected customers
As ever, we are thankful for your support and will keep you informed as new information becomes available. In the meantime, please stay safe.
23/03/2020
BESA
The Building Engineering Services Association (BESA) has joined calls for site managers to show leniency towards staff with expired SKILLcards, because operatives are unable to sit their tests due to the closure of testing centres last Friday to help stem the outbreak of COVID-19.
This follows the recent CSCS statement asking employers and those responsible for site access to use their discretion towards workers whose cards have expired since mid-March onward, so long as they can provide evidence that they have been unable to sit their Health, Safety & Environment test or undertake the required training due to closures of test/raining centres.
BESA Head of Certification. Duncan Sibbald. said: "This is a temporary measure to deal with workers not being able to meet the usual SKILLcard application requirements due to the pandemic.
"SKILLcard will continue to provide assistance to SKILLcard holders and site managers faced with this exact scenario by being able to confirm the validity of the SKILLcard in question." he added.
Site managers seeking advice should call the SKILLcard helpline on 01768 860 406.

20/03/2020
'Keep cool and collaborate'
ADA and Wave Refrigeration
The COVID-19 pandemic is unprecedented and is causing anxiety and worry throughout society. In these uncertain times it is time to put competitive rivalry to the side and focus on what is truly important. As industry leading consultants with incredible talent, ADA and Wave have entered an agreement of collaborative support and working.
This partnership was simple to agree as neither company has interests outside of providing consulting services, we also have long standing working relationships and friendships that connect our businesses. Ultimately this unprecedented pandemic requires solidarity and our collaborative working will send a clear message to the industry that together we are in a much stronger position to serve our respective customers. In the event of any of our employees requiring time to self-isolate, the collaboration between ADA and Wave will ensure that we can still fulfil customer requirements through working together to provide:
System design (load determination and plant selection – this ensures that other areas of the supply chain will not be delayed in selecting plant equipment)
Pipe sizing – this will ensure that the contractors are still able to progress project costs and installations
AutoCAD and REVIT – this will ensure that drawings can be produced in a timely manner my pooling together our talented draughting teams
Technical support and troubleshooting for our respective customers – It is undeniable that ADA and Wave have amongst the very best technical engineers in the industry
Project management – both businesses have highly experienced project managers who have the ability to conduct surveys, facilitate scoping meetings, progress installation audit visits & reports and sign-off projects at practical completion
Commercially sensitive aspects of work will not be disclosed between our two businesses – this is to protect and respect our respective customers and their suppliers.
We hope that by taking a lead through this unique collaboration that it will encourage businesses across the refrigeration industry to support each other and demonstrate solidarity and friendship during the COVID-19 pandemic. It is crucial for everyone that the disruption to the refrigeration supply chain is limited; we all rely on our industry for basic human needs such as fresh and frozen food, and medication.
Of significant importance, we are also duty bound to do our very best to protect our employees livelihoods – our partnership will hopefully go a long way in mitigating any concern and anxiety that both of our teams may have.
Both management at ADA and Wave are excited about what we can achieve together, let us all 'Keep Cool and Collaborate!'
20/03/2020
Carter Thermal Industries Group
We have been monitoring and following the developing Covid-19 situation closely and continue to do so on a daily basis. We are fully committed to ensuring the continuing health, safety & welfare of all our staff, customers, sub-contractors and the wider public with whom we interact.
Internally we continue to develop and strengthen our business continuity and disaster recovery plans (DRP). CTI has a very robust DRP with Cloud-based IT / Telephony Backup which will enable ALL CTI Business units to continue working from home should the UK government instructions reach this level of control and containment of the population.
We have established key teams that are currently meeting daily to review the situation in all our business locations as well as our customer sites where our remote support and service teams work, and in addition, we liaise constantly with our Supply Base to minimise and mitigate the potential impact on its obligations to our collective customers.
The Company will be following the guidelines outlined by the Government and recognising our duty of care towards our employees and we have set up a daily monitoring system that records all cases of Covid-19 and all employees that are self-isolating. We have increased the frequency of cleaning within the business at all levels and within all areas, including the reiteration of government guidelines on hand / other sanitation processes and precautions for all of our mobile staff.
Our priority at this time is to ensure we continue to provide the best service to our customers and that we continue to operate our full service and support teams nationally on a 24/7 basis. The Carters business currently provides critical service support to thousands of supermarkets, convenience stores and more broadly to the food production, storage and distribution sectors as well as to key infrastructure facilities including hospitals, airports, mortuaries, medical centres and to the pharmaceutical sector.
As guidance changes, and we adapt to the evolving situation we will continue to update via our usual customer communication channels as well as our group website and business websites as appropriate and our various social media channels.
19/03/2020
ECA / BESA / SELECT survey
Over nine in 10 engineering services businesses (93%) say they are 'concerned or very concerned' about the impact of coronavirus on their business over the next six months, according to initial responses to a major new ECA / BESA / SELECT engineering services survey.
The survey was launched earlier this week by the Building Engineering Services Association (BESA), the Electrical Contractors' Association (ECA) and SELECT, the Scottish electrical contractors' association. Over 60% of respondents say they are 'very concerned' about coronavirus while 1% suggested they were 'unconcerned'.
Half of the engineering services respondents (51%) said that they have already encountered 'delays and disruptions to current projects', with 61% of larger businesses reporting current disruption. Around half of respondents already report 'delays and disruption to future work'. Over half of respondents (53%) said they were now 'preparing business contingency plans' as a result of developments, a figure which rose to 71% in larger businesses.
The most commonly cited business activity in response to coronavirus to date is 'reducing business travel' and 'asking or allowing staff to work from home', followed by 'business contingency planning.' However, around 10% of businesses say they have 'shut down at certain premises or sites', and over 10% of respondents also say they are 'updating their contracts' and 'looking into alternative suppliers'.
BESA Director of Legal and Commercial, Debbie Petford, said: "Though these are just preliminary findings, the sheer scale of the disruption to the sector is alarming. We will be working around the clock to provide as much guidance as possible to our members, and calling on the government to keep providing additional stimulus and support as the situation evolves, to ensure businesses make it to other side of this crisis in one piece."

The survey, which is still live, has already received over 600 responses from across the industry, including nearly 180 from larger businesses in the sector. The coronavirus situation is fast moving and further survey responses are expected to show increasing impact on the industry in the days ahead.
Engineering services plays a critical role in developing and maintaining the UK's built environment - which includes businesses, housing, hospitals and care homes, and the UK's wider infrastructure, and is fundamental to employment and keeping the UK economy moving.
The survey, which closes at 4pm on March 27, can be found here.
19/03/2020
Wolseley UK
We know that this is a worrying time for everyone across the UK right now, both from a personal perspective as well as for your business.
That's why, we're keen to reassure you that we're doing as much as possible to ensure we're well placed to continue to meet your needs.
In addition to following the Government's guidance, we have incorporated additional measures to minimise risk and protect our customers, colleagues and suppliers.
These include:
Providing all branches with enhanced cleaning packs to maintain good hygiene standards across our network. This includes specific instructions to clean high contact areas, paying particular attention to counter-tops, touch screens, door handles and fleet vehicles.
We are in regular contact with our supply partners and are able to confirm that we have significant stock to cope with any potential impact on supply chain. We will maintain regular dialogue with all our suppliers to ensure any disruption is kept to a minimum.
We have put any planned events on hold for now and we are encouraging colleagues not to travel, to avoid face to face meetings with customers and suppliers and for field-based roles to work from home where possible.
We are asking all customers and colleagues to practice social distancing and to maintain high levels of hand hygiene at all times.
Please rest assured, we are working tirelessly to keep our colleague safe and our branches operating as normal where-ever possible to support your business. In the event of a branch closing we will do everything we can to provide alternative arrangements. We'll also keep our website updated with latest developments over the coming weeks.
Don't forget you can also place orders, check stock availability and view your account any time.
Your local contact in Wolseley UK will be happy to speak to you about any potential changes you might like to make, as a result of changes to your own business procedures. Where needed, we will work together with you to find new solutions and ensure we can continue to deliver the service you have come to expect from us.
19/03/2020
Darryl Smith, Managing Director, AUK Distribution
In relation to the rapidly changing situation of Covid-19 and the subsequent advice from the government, we are currently working away from our offices. We remain fully operational however, having invested previously in IT systems that enable remote working with all calls and emails still being responded to.
I'd like to thank you for your patience and as always for your valued custom.
19/03/2020
Stonegrove Refrigeration
In light of the current COVID-19 health crisis, Stonegrove want to reassure you that we are still here to support our customers.
As a business, we are taking extra precautions to protect our staff, customers, and the wider community. Following the latest government guidelines, as of immediate affect our office is now working with skeleton staff, with other office-based staff working from home. Our mobile engineers are keeping up with the highest hygiene standards and still carrying out essential site visits.
If required Stonegrove are able to transition to a wholly remote operation with all office staff working from home, meaning we can reduce the chance of further spread of the virus.
As there are still uncertain times ahead of us, should the UK face a total lock down, we will follow the Government guidelines and will endeavour to continue provision of services to the best of our ability. We will continue to carefully follow and monitor official guidance from the UK Government and Public Health England.
You can still contact us via telephone, mobile phones and email.
We would like to thank all our customers for their understanding, support & flexibility at this time, and by working together we can get through this.
19/03/2020
Kooltech
We appreciate that with regular news stories and updates about COVID-19 Coronavirus, there will be questions that you may have about the actions we are taking, as a business, to combat the spread of this virus.
As a responsible company we are committed to protecting the welfare of our staff, customers and suppliers. We are actively and continuously monitoring the Covid-19 Coronavirus outbreak and acting in line with the UK Government's recommendations to reduce the risk of spreading the virus.
We are working closely together to plan and co-ordinate our response to this ever-developing situation.
Some of the specific measures we have undertaken to provide confidence to our staff, customers and suppliers are listed below:
We have placed travel restrictions on sales staff making customer visits
Banned all non-essential travel in the UK
Any staff who have recently travelled to infected areas are being asked to self-quarantine for 14 days, and to seek prompt medical advice should they feel unwell
We are using technology, such as Skype and Teams to ensure we continue to actively participate in meetings, without needing to be there in person
We are contacting our customers to make sure we have their most up-to-date contact information and encouraging customers to buy online where possible
We are significantly increasing our hygiene provision in all our facilities and we respectfully request that all staff and visitors follow the guidelines and maintain the highest standards of hygiene to limit transmission
Where practically possible we would discourage all non-essential customer and suppliers visits to our facilities, especially if alternative technology-based options are available. This applies to our staff visits to customer and supplier premises

Crucially, we remain fully operational. Our teams continue to support all of our clients and their needs through modified working practices. All staff have been provided with all necessary equipment to maintain business continuity.
Thank you for your continued support and we will update you as and when the situation changes.
19/03/2020
Bacharach
Bacharach has globally activated our business continuity planning. All work organisation and preventive measures are fully operational within our sales, logistics and production teams. This is to ensure the continuity of our business, which is essential to vital industry sectors.
The entire Bacharach global team are on hand to assist our partners, customers, business channels and end users with any questions or concerns that you may have. We appreciate that during this time you may have additional requests or issues, and we are fully operational in order to assist you.
We understand that you may also have capacity concerns or work load issues within your own business, and therefore we can assure you that we are ready, capable and willing to be a resource to you, to assist you, and your business, through these concerning times.
We have seen a large demand for information from our customers regarding our products and services in recent weeks, and we are fully on hand to deal with this demand.
Lastly, on a personal note, I hope that you are all well and keeping safe. Please contact me directly for assistance [email protected]
19/03/2020
CEDA, Cedabond, ENSE and FEA have written the following joint letter to the Prime Minister calling for protection to industry supply chains, such as the foodservice equipment industry.
The market value of the foodservice equipment industry supply chain is £1.3bn and it employs 10,000 people in the UK. Our respective organisations represent the breadth of the sector. The sector includes equipment manufacturers, importers, distributors, designers and installer consultants and service companies. 10% of business is export related. Typically, the equipment sector's equipment comprises cooking and warming, refrigeration, warewashing, beverage, light equipment and tableware, ventilation, spare parts and servicing.
The sector's customer base comprises 427,627 outlets of which 267,485 (62%) are independent operators. Foodservice equipment is extensively used for out of home eating and drinking across the following key operator sectors:
Primary sector operators – where foodservice is the primary function
Hotels, quick service restaurants, restaurants, pubs and bars.
Secondary sector operators– where foodservice is a secondary function
Healthcare, education, public and community services, armed forces, leisure and recreation, workplace, visitor attractions, venues, travel.
We support the government business funding programme, announced by the Chancellor, to support foodservice outlets that are being seriously affected by the requirements caused by Coronavirus. Their vulnerability places significant pressure on the equipment supply chain. The majority of the businesses we represent are SME's and are similarly unable to survive in the harsh commercial climate we are now in. Operators have, in effect, stopped spending on equipment and the related services.
Projects are being cancelled and there is little new product purchasing taking place. This is not expected to improve until the operators are making a surplus over their costs.
Given the significant effects of the requirements on citizens and the operator sector we call on Government to ensure the following:
Where operator funding is made available there should be a mandatory obligation to ensure that operator businesses meet their contractual payment obligations, in order to support the supply chain.
Supply chain businesses should have access to funding to bridge the gap caused by non-payment by customers. Support is needed to ensure that UK registered businesses are able to provide foodservice equipment for future Government projects.
Regular reviews of supply chain issues are required, and changes should be incorporated into Government support proposals in order to ensure that supply chains do not suffer short term irreparable damage leading to loss of skills and experience. Failure to do this will prevent effective recovery as and when the operator industry recovers.
Employment support packages must be made for all companies immediately. By giving PAYE 'holiday' for a one-off period of 3 months would be the SINGLE biggest help government could do for all businesses to ensure companies can continue to guarantee salaries to employees and therefore give employees / staff the confidence they need that salaries will be meet for at least 3 months.
Not for profit organisations such as ours, are directly engaged in the sector and arrange events and activities to facilitate networking and to generate business for members. Losses due to the need to cancel such events should be covered by Government in the case of not for profit organisations where these cannot be recovered by insurances.
We support the Government need to manage the safety and health of the nation, but immediate support is required in order to ensure that our members can sustain their businesses through the recession that is being caused by its necessary action.

19/03/2020
From Mike Gould, HVAC Manager, JD Cooling
There is currently no evidence that oronavirus (Covid-19) is airborne, the virus appears to spread via droplets and direct contact with contaminated surfaces and objects.
However, as with any air conditioning system, the design and maintenance are key to its performance and the health/wellbeing of the building occupants.
Research suggests that increased humidification has a large impact on reducing the transmission of some airborne virus, as will the level of filtration within a ventilation system should the virus become airborne.
The optimum range of humidity to is widely recognised to be between 40% RH & 60% RH, this is because the moisture provides a larger target for the virus to connect too, keeps the bodies mucus membrane in the nose and mouth moist and captures it before it enters the body.
Only the highest class of high efficiency particulate filters are capable of capturing a virus that is airborne, these are typically used in medical facilities like operating theatres & cleanrooms, the typical low level filter or filtration systems in standard air conditioning units would not offer any protection to this Virus, however as the reports are suggesting the virus is not airborne or at the most has a transmission distance through aerosol projection from human to human the risks of air conditioning systems having an impact on its spread are considered very low.
Nonetheless, this virus, its transport mechanism and dormant yet most infections stages appear to be while the host is least aware, we would recommend that on return to the office spaces the air conditioning system filters are either replaced or if possible washed on hot soapy water.
For now, the we would recommend that the air space is well ventilated. If you are mobilising a home working strategy, turn off or change your time clocks on the office air conditioning and save some energy why you are away.
18/03/2020
Steve Fleming, Samsung Climate Solutions
As you are all aware we are facing a uniquely difficult time with the advancement of COVID-19 in the UK. As a company the safety of our colleagues, their families and our customers is paramount.
To this end Samsung Climate Solutions UK will be following the government guidelines and asking our employees to work from home. However we are still available via our mobile phones/email. Also should you prefer we can communicate via a face to face video conferencing platform that suits your business.
We will offer all the support that is practical to work with our customers in this challenging time. As it stands we are able to continue to deliver from our UK and Netherlands warehouse, if this situation changes we will advise in due course. Samsung Climate Solutions will keep talking to and supporting you and your business through these challenging times. More importantly right now we hope that you and your family all stay safe and healthy.
Take care all.
18/03/2020
Anthony Cole, Managing Director, Airedale International
Due to the rapidly evolving and serious nature of COVID-19 (coronavirus), Airedale have been actively working on measures to reduce risks to employees and to maintain current business service levels.
Airedale has suspended all unnecessary overseas business travel for employees. Border crossing and regional restrictions imposed by governments will be adhered to, and at times this will result in cancelled travel to certain locations.
We have suspended non-critical face-to-face meetings, and inward visits to our UK sites have been postponed or rearranged to be either a tele-conference or a video-conference. Where visits are classed as business critical they may still go ahead with all the necessary precautions in place to minimise risk of transmission (Symptom checking, hand washing, distancing, avoiding main staff population areas).
At our sites and in our field teams we have provided hand sanitisers and antiseptic wipes and encouraged employees to adopt the WHO guidelines on hygiene. Levels of cleaning in communal areas has been increased and areas of separation increased between delivery drivers and our UK employees.
We are constantly reviewing our parts inventory with our suppliers to ensure, as far as reasonably practicable, our orders, build times for products, and our availability of spare parts remain unaffected. We would also ask that customers with open orders with us keep us informed as much as possible regarding delivery dates, which we understand can be dynamic in times like these.
We have a high number of laptop users within the support functions of our business that can work from home and steps have already been taken to implement this. We are also implementing alternative working patterns elsewhere in the business.
Our Service and Commissioning team have over 70 engineers located throughout the UK. The spread of their locations greatly increases our resilience should the virus spread. Each of these engineers has been provided with hand sanitisers, antiseptic wipes and WHO guidance on protecting themselves and others.
We understand the severity of this issue and want to ensure that we play our part and take appropriate action. We continue to monitor the situation daily and will respond to events if and when they occur. Maintaining a high level of service to our customers is of paramount importance, as is the safety of people in and outside our organisation. Communication is key to that so If you have any concerns or questions please do not hesitate to direct them via your usual Airedale contact.
18/03/2020
Climalife
In order to limit the spread of Covid-19, Climalife has now activated its business continuity plan.
Our priority is :
to preserve the health and safety of our employees, customers and partners,
ensure the continuity of our business and service, which are essential to some of the vital sectors of the economy.
As a result, all preventative measures; work organisation and business continuity, are now operational at our production sites and within our sales, sales administration, logistics and support teams. We can be contacted by e-mail or telephone to answer all your requests.
The situation can change very quickly, we invite you to follow us via our website or on our social networks LinkedIn or Twitter.
We thank you for your patience in this difficult time and assure you that all our teams will do whatever is necessary to ensure the continuity of our service.
17/03/2020
BESA
Three engineering services associations have launched a survey to gauge the impact of the coronavirus on the industry.
The survey, for those in the sector and its supply chain, is backed by the Building Engineering Services Association (BESA), the Electrical Contractors' Association (ECA) and SELECT, the Scottish electrical contractors' association. It comes as Build UK and CECA have stated that construction 'sites may have to close' due to coronavirus. The two bodies will be asking Government to 'identify safety critical work on the infrastructure network that is essential and must be continued'.
BESA Director of Legal and Commercial Debbie Petford: "Our biggest challenge is ensuring our members have certainty in this extraordinary and evolving situation – especially when we do not yet know how long it will last or what extent the economic impact will be."
ECA Corporate Social Responsibility Director Paul Reeve said: "Coronavirus is a fast-moving situation with significant social and economic implications. It is vital that we understand the key problems being faced by companies and how to both represent and practically support our industry in what is fast becoming a changeable and challenging near future."
The initial deadline for responses is March 27 at 4pm and the confidential survey, which should take around three minutes, can be accessed here.
16/03/2020
Andrew Robinson, Exi-tite
As a young business we are being faced with some strange perhaps challenging times ahead, but we are keeping a sensible level approach. There are always new challenges and problems in business.
I am glad to say that taking advice from our IT supplier many months ago we invested and now we can run a virtual office with remote access to all systems from any location for our team with WiFi.
We don't know what the next weeks hold but we are ready to handle it with an excellent team.
Let's hope and pray all those with underlying issues and over 70s will be protected and avoid infection.
12/03/2020
REFCOM
REFCOM has produced guidance for members on what it describes as "misinformation" surrounding the coronavirus and air conditioning systems.
The F-Gas certification body says the move is in response to calls to members from concerned clients asking if their air conditioning systems are safe to use.
The guidance says: "Recent newspaper stories have been widely circulated suggesting that research has suggested that 'the coronavirus could be spread by air conditioning systems'. As with many stories like this in the media, a degree of caution should be taken with regard to the veracity or accuracy of the statements made. Air conditioning is often an easy scapegoat target when there is an outbreak of any kind – think of any Legionella outbreak and how the media immediately blames air conditioning despite the fact that we very rarely use the type of air conditioning in the UK where legionella bacteria can proliferate.
"The recent reports of research from Singapore seem to suggest from finding 'traces of the virus' in 'an air duct connected to the room of a patient' who had tested positive for the virus, that the natural conclusion was that the virus was being transferred via the air flowing through the duct. Not only is this unscientific because it does not consider the distinct probability that someone has touched the outlet grille and left the trace amount there, but the scaremongering this creates is unhelpful to those trying to get to grips with the reality of the situation.
"Having said that, any airborne contaminants can be minimised, if not eliminated, by proper and effective filtration and regular cleaning and maintenance of ventilation systems. A clean ventilation system is an essential part of a healthy building and it is essential that any ventilation system serving a building where confirmed cases have been diagnosed are sanitised in accordance with best practice, and that any buildings where no cases have been confirmed have their ventilation system cleaned to industry best practice as a preventative measure during this time and on-going.
Head of REFCOM Graeme Fox said: "We've produced this guidance to help allay fears and put the record straight with regard to the misinformation that some newspapers have been spreading in recent days. Please keep referring to our website to see if there have been any updates as the situation is still fluid and prone to change on a daily basis.''