17 November 2015
|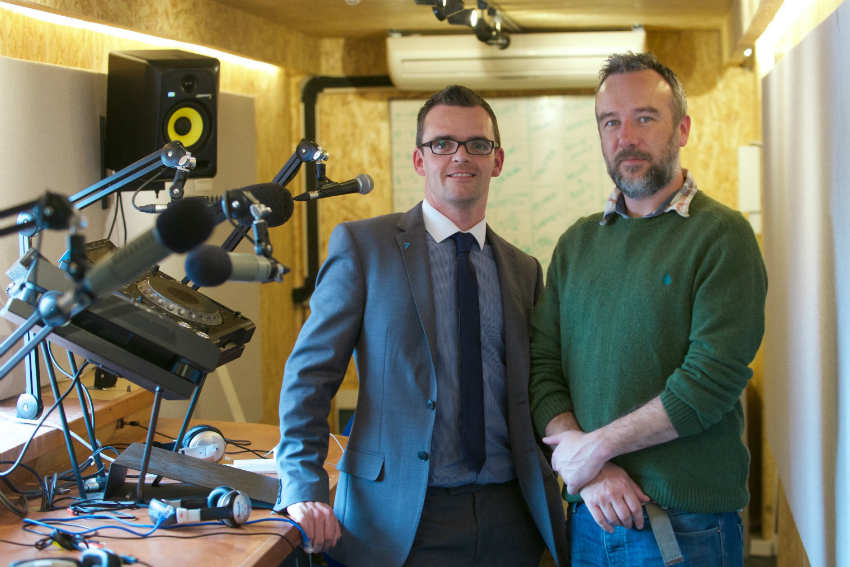 When youth radio station's young broadcaster got too stuffy in their studio, TechniCool Air Conditioning and Daikin UK came to the rescue with a free air conditioning system installation.
Reprezent 107.3FM
broadcasts and campaigns on issues affecting young people, such as mental health, housing and youth unemployment from the POPBrixon studios in London. The radio station has helped thousands of their listeners to gain new skills, improve their employability and represents them.
The studio is in three refurbished shipping containers and it often became hot and stuffy with the amount of young broadcasters using it. A Daikin team went to see what they could do to help.
Daikin worked with TechniCool Air Conditioning to specify and install the right unit for the studios which will work for them all year round. TechniCool's team installed a 5kW single under ceiling unit which is ideal in confined spaces. The unit distributes air evenly keeping the space at a uniform temperature.
Daikin UK MD, Dirk Slagmulder said:
"When we heard about Reprezent's work with young people and the issues they were having with uncontrollable temperatures in the studio, we wanted to help out by giving them an even better climate for success. We are lucky to work with like-minded partners, such as TechniCool, who are also keen to make a difference – and they did a great job at POPBrixton.

"Now the presenters and behind the scenes support technicians at Reprezent can not only enjoy the radio station but also the atmosphere in the studio."

Shane Carey, director of Reprezent said:
​"The installation team were really friendly and efficient, and managed to work around lots of hyperactive young people. Our radio station is now so much more comfortable for everyone – it's amazing the difference a Daikin aircon unit makes! Thank you so much from all the staff and presenters at Reprezent 107.3FM!"

Content continues after advertisements