08 October 2015
|
​Cornish heat pump manufacturer, Kensa, is 'live blogging' a major ground source heat pump project for a social housing group in Burton-on-Trent.

For the last two months. Kensa's team has been keeping the world up to date with the project providing "an honest perspective on key project milestones". The retrofit scheme for Trent & Dove Housing is to replace night storage heaters with ground source heat pumps in 60 flats in the town.

​Live blogging is a first in the industry, according to Kensa, and focuses on their 'micro ground source heat network'.

This project follows on from a recent project for the social housing group to install 133 bungalows with Kensa ground source heat pumps. The success of that project showed Trent & Dove that they could overcome common complaints in their flats at Chestnut Mews and Aspen Mews in Burton on Trent.

Complaints about storage heaters include the high energy costs and the lack on control on them. In addition, householders complain that storage heaters run out of heat too soon. This means they have to use portable electric heaters to keep warm at night when they need it most.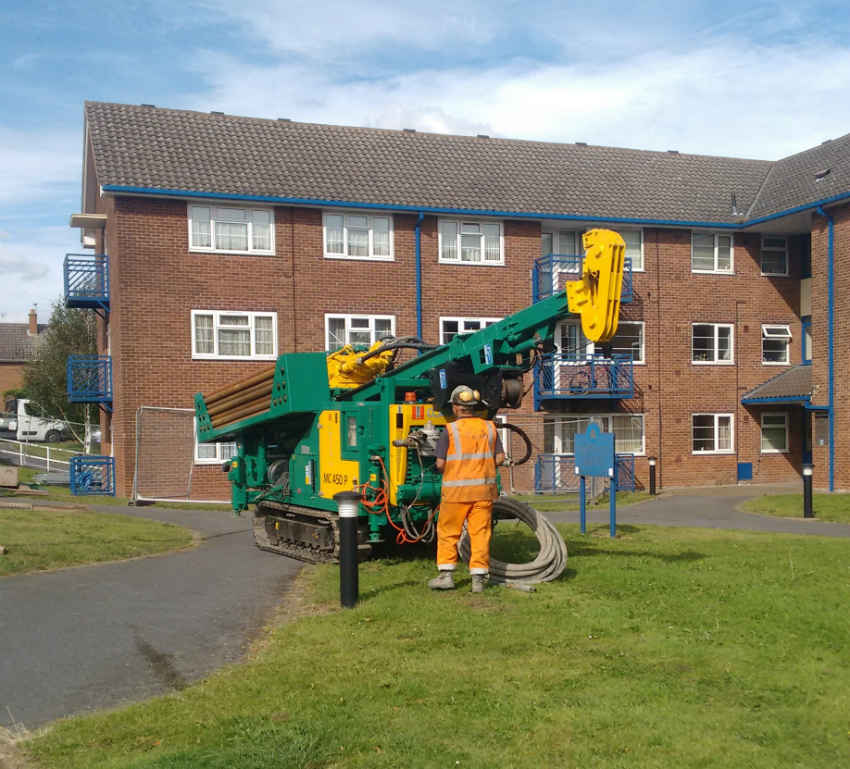 Added to the practical problems, many tenants have electricity meters which means they already a premium on their electricity bills. This forces people to heat only one room in their houses and flats, which can affect their health if they have a cold, damp atmosphere.
The Chestnut Mews and Aspen Mews flats are connected to Kensa's micro district ground source heat pumps system. This links several heat pumps to a common ground array.
Now, the tenants can control their heating systems easily and it is more affordable than the previous storage heaters. Funding for the project came from an ECO grant and the non-domestic RHI (Renewable Heat Incentive).
Keep up to date with the project on Kensa's blog.
Content continues after advertisements