04 February 2020
|
Ellie Clare of Wave
Ellie Clare is Special Projects Manager at Wave (Wheatlands Aire Valley Engineering).
What was your first job?
My first role was as a Business Administrator at Next Retail. This involved banking, checking returns and cash flow on a day to day basis, and customer service.
What does your current role involve?
My role is really varied; I am responsible for managing Wave's internal account function; raising invoices, reconciling payments and outgoings. I also maintain our website and marketing activities, including Corporate & Social Responsibility commitments.
I also manage projects; this year I have managed the installation of cold rooms for the charity FareShare. We provided design and consultancy costs at no cost, and it is really gratifying to see the positive impact that our work has – especially for charities. I also provide project support for our more experienced project managers, typically this involves visiting stores to carry out quality inspections and tender management. I am very proud to support the office and project side of the company; this is allowing me to have a wider knowledge and develop more.
What attracted you to the industry?
This was never an industry which I thought I would join; I was looking for a career, which Wave offered. I started in the business as a business administrator.
After a couple of weeks, I was very interested in what the project managers did on a day-to-day basis. I started to attend site with project managers and enjoyed learning the project manager role. I have been allowed to thrive at Wave and am grateful for the opportunities that I have been provided with, and the industry as a whole. As such, I now have a qualification in Prince2 Project Management and ISO 9001 accreditation. Also, in June 2019 I won Young Professional of the Year at the Keighley and Airedale Business Awards. This is a fantastic achievement and I couldn't have won it without the support from Wave.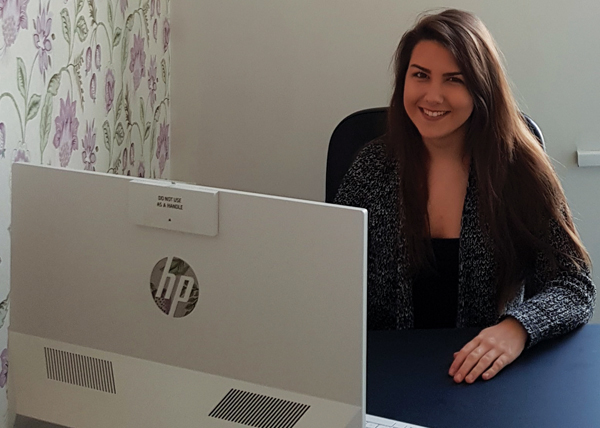 Content continues after advertisements
What excites/interests you about the industry?
The constant change – nothing ever remains the same.
How would you like to see your career developing?
As I continue to develop, I would love to eventually progress into a senior management role within the business. I have achieved a Prince2 project management qualification and later this year I will begin to study a level 3 qualification in Leadership and Management.
What is the best piece of advice you were ever given?
Not to give up and always think positive, this allowed me to develop within Wave.
What do you see as the challenges facing the industry?
At first it was very strange attending sites as I could be the only woman on site. I am hoping that more women join our industry and engineering. Bringing in a new generation into the industry – men and women – is the most important challenge that the industry faces in my opinion.
What would you say to other women who are considering coming into the ACR industry?
It's a great industry to come into. Everyone supports everyone else and the people you meet are lovely. Even if you don't know much about the industry, it's a great industry to learn.